Saddlers fans, head over to the independent saddlers supporters website. Select shop option. And view our great range of wfc related merchandise, some cracking items will be added over the next few days ,
There's a fantastic calendar on there that is a must for any saddler who's into our history packed with stats and pics from both our fellows park days and bescot, ( See a sneak preview on our shop )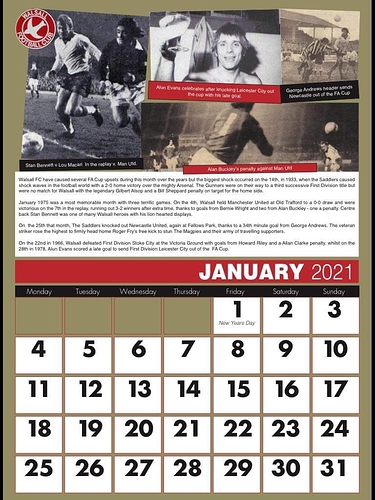 Loads of things on there that are idea, Christmas presents for any saddler.
Our brand new range of leisure wear will be launched on Monday with some truly great wfc related items. Available to pre order
Use the link below to go straight to our website and use the shop option to view all our goods