Way before 4pm - several announcements to be made today perhaps?
An experienced addition to the back line who also knows how to win .
Last Season - Starting 11 - 27x; Only Subbed in 3 games and on the bench for 3 games. 6 assists and a goal
Age says squad player, but outputs not bad for a team that made playoffs!
You poor fool clapper you. Don't you know he's over 30 and from a team that LOST in the L2 play off final? National League here we come!
Grumble, Sadler, moan moan, Trivela, gripe, whinge, the sun shone more under Bonser …
Not a bad signing but hardly got me jumping up and down with excitement.
Left back was certainly an area we needed improvement, so on paper seems a good signing.
Perhaps suggests Sadler will piay 4 at the back as his preferred formation.
Is it? I thought Gordon was one of our better players last year to be honest. Bit of a lull in Feb (who didn't?) but picked up again towards the end of the season, and had a brilliant start after his injury.
Didn't he play as a third centre half most of last season in Stockports team? Think it says the opposite to be honest.
Originally thought he was a back up left back. Now thinking he's a third centre half. I'm not apposed to 3 at the back, but we best make some signings and centre half if that is the case and some pretty impressive ones.
Oh no … In 2021 he opened his own business!!!
Yes, i was happy with Gordon. I was thinking more of the times when Monthe or Taylor Allen played left back

Ok. i didnt know that. useful info.
Neither did I tbf, but I've just been looking at his stats. Looks like he actually started off left midfield/full back but ended up at centre half.
Signed as a competent squad player is my guess .He will provide cover at CB and LB in my view.
Always thought he looked a good player when up against us. Experienced too. Just hope he isn't another one we've signed too late in his career at 34.
He can take set pieces, wonder how long before we coach that out of him

*just noticed he apparently now plays CB. Hmmm
Heart says solid signing.
Head says signing of Robbie Willmott and 'best delivery in the league' deja vu.
Ok, that makes sense. He seems pretty advanced in these clips, but was a few years ago. I can believe he's now more defensive now.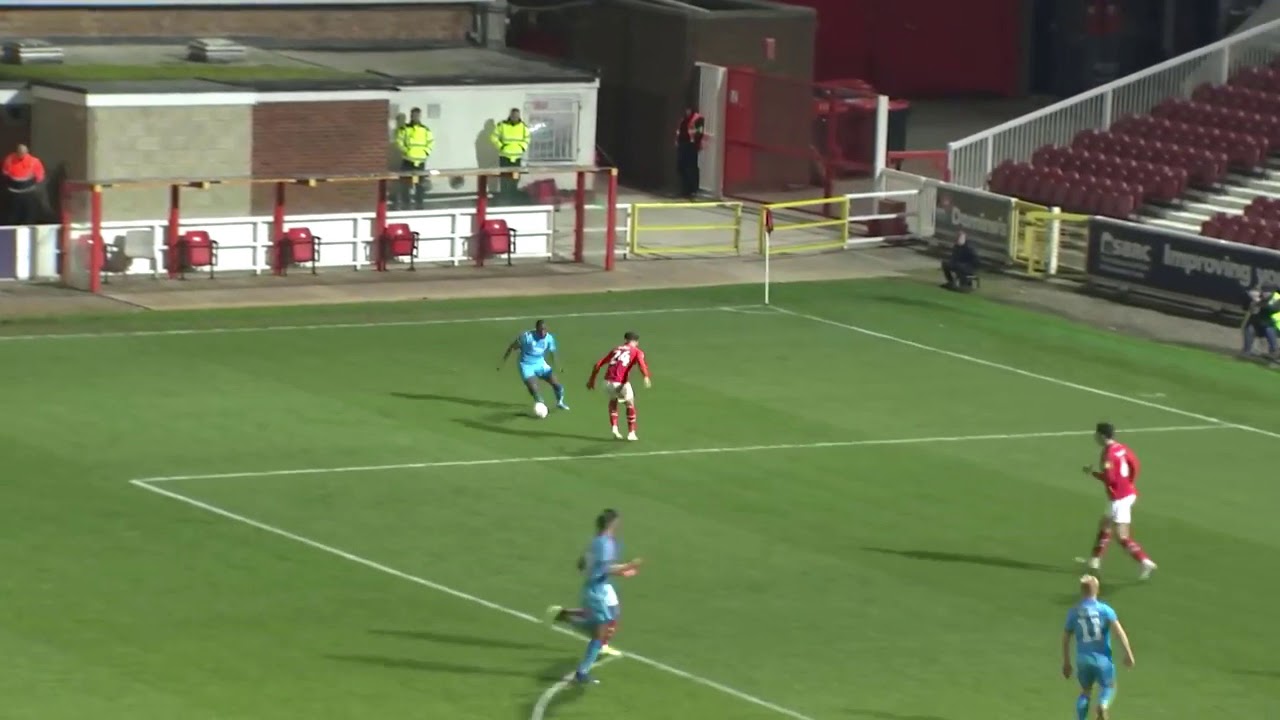 Mmm Yes seen a lot of those
That's two of our allotted free signings signed up

Sads played 3-5-2 v Salford and Cawley and 4-4-2 v Donny… not sure if i know what his preference is tbh.
Another total waste of a signing
What happened to Walsall changing recruitment style ?
Guys 34 , coming for a last pay check and not wanted at dam Stockport!
We haven't signed a good player over 30 in years, all a total waste of space
Sinclair labadie Martin williams ward Guthrie Liddle Clarke Tomlin - we are crap at this and signing old men needs to stop
Watch him get loaned out by January and fans to admit he is crap by September
Come on Walsall I thought we should be doing better
Hoping we'd changed
Fuming