Scarr turned down another contract and joins Plymouth in L1
I'm gna b honest… I'm upset he's gone.

■■■■■■■ astounded a League One club wants him to be honest. Gets a massive shrug from me. Another member of the worst Walsall side I have ever seen leaves

Very short from the club normally longer thank you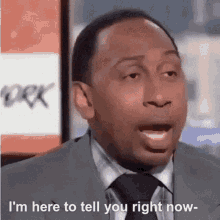 Apparently he nearly went in January…
Brilliant news. Not good enough.
Bog standard League 2 centre half, can head it but can't pass it. Surprised they would want him to be honest, but no great loss. Good luck to him though, always tried hard.
Personally I would of made it much shorter than that …■■■■ off then
Will miss his 50p head… and foot.
Not at all upset with this.
When a key cog in the worst Walsall team ever leaves that can only be a good thing.
Here's to white leaving next!
Wtf. Might be good enough for Torquay if they lose at the weekend
Let's not get too nostalgic about anyone in that team last season. Awfully managed, but awful also.
Geezer on Facebook is calling him a top defender and is angry we didn't over heaven and earth to keep him

It's the Walsall way. Everyone becomes great when they leave .
Yeah, but he can head it.
Gutted my player of the season has left

A lynchpin in our three worst seasons in living memory. A square footed non-footballer. I can only think Plymouth base their recruitment on Instagram image.
When he played well, he played very well. If we were getting a decent goal return from the forwards, then his mistakes would not have generated some of the OTT criticism he recieved.
Our defence was never the problem. It was the inability to score goals that stuffed up our season.