Just who we need to repair our defence
Play for free til January… Take him that long to get proper match fit.
Should make us more mobile
Sounds like another Anthony Gerrard to me


I would take him merely for the fact he abused wolves fans on social media !
I'd take him merely for the fact he'd be a damn sight better than Scarr
Doesn't matter the manager still wouldn't play him there.
We already have a free player from the Blues we haven't seen yet , but if they are free …
Might be a good addition as a Saddle-er, but if he doesn't perform he should be on his bike.
He even makes his own bikes and has loads of car stuff too , not sure if it's his dad's place or his but they rip you off if you ask them to change a head light bullb under that little gazebo thingy they have outside … and it's still in the 6 fingered colours

Hang on that might be a different Halfords come to think about it …
let him train / take it from there
he dont have the right to walk into any team free or not
Although I agree on his tweet about wolves fans being bell ends


It could well be his decision to send out these tweets that has come back to bite him on the arse and now he is unable to find a club.
Why ? Because he told them the truth about the 6 fingered interbred scum ?
■■■■■■■■ is moderate to what I would call the ***** *** *****
Isn't its funny on the swear filter ■■■■■■■■ as one word gets censored, where as bell ends dow
This board holds Greg Halford up as some sort of folk hero/answer to our prayers so often…there's a reason why he's not got a club!
Hope he keeps his hands to himself in the penalty area!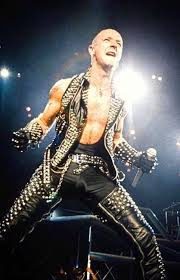 I wouldn't have much faith in him as a defender, to be fair.