I've got a bad feeling about this.
It would be a fitting out come for
This Board
This Clubs Management
This Set of Players
The Football Club as a whole.
No blaming Bonser
No blaming Covid
No blaming a new regime settling in.
Its been mismanaged from top to bottom. People have been in denial for a long time. Some far to happy with Cups of Tea down the ground and the odd YouTube video or a shirt with some names on.
Non League Football.
I honestly believe we're are reliant on southend and grimsby being poor between now and the end of the season. If either one of them picks up and wins a few matches, we could well go down.
This definitely has the feeling of a season with that outcome.
I have the exact same feeling I had at this point of the 2018/19 season. Exact.
We're gone.
Let's think long and hard about what that means, because I don't see us as a club with the means to return to the football league in the near future. We don't have the owner with the money to bankroll an ascendency like some of the non-league clubs out there. We don't have a massive fanbase, even by National League standards these days. Comparable clubs like Notts County, Hartlepool, Chesterfield, Stockport have struggled, and even gone a step lower in the case of the latter.
This is bad. Really bad.
We look every bit of a side going down. We were weak, lacked ideas, everything was rushed. Barrow were ■■■■ and we still managed to make them look better than they are. I still think we'll just have enough. Grimsby are gone, but I think Barrow and Southend have the odd surprise win in them which will pull them clear. Then it's between us, Vale and Colchester. I think it'll be Colchester but I'm a lot more worried than I was.
Think it's about time the players out there were held accountable to be honest. These are professional footballers earning (even at little old Worsul) salaries that we could only dream of at their age.
They ought to feel thoroughly ashamed of the performance they put out tonight, I have genuinely seen more professional performances on Parks pitches.
Probably have lost Dutton his job, not that I am defending his appalling tenure of course, he should take the majority of the flack he is a DC clone, not a clue, bereft of ideas, just as bad as DC.
But those players tonight, hang your heads in shame, robbing a decent living.
Fixtures on the horizon include Southend, Grimsby and Orient. So there is at least a possibility of us firmly ensconced in the relegation zone on 5th April.
Not the easiest of run-ins either. So it might come down to what we can do against Colchester and Scunthorpe in late April.
Season concludes away at Carlisle, where we may be hoping for our own Jimmy Glass last minute special.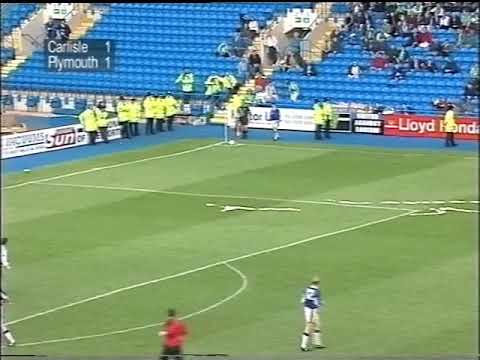 Talking of playing Grimsby, is it time for the Fishy Relegation Calculator to appear yet?
This season has quickly taken on a Mersonesque feel. Broadhurst was a lame duck and Dutton seems a similar type of appointment . My unwavering belief in the glass being half full of Maple Syrup is waining
I don't know. I'm feeling a bit sick.
We're down, totally rudderless, no real fight or quality in the team or in the club.
Other teams appear to have some fight and those we are yet to play below us will relish the prospect of playing us.
We're gonna's, prepare your minds for relegation.
If Clarke does get 3 points today for Fail and Colchester win, we could find ourselves 4th off the bottom today… A change needs to be made.
Nine points clear of Southend with a game in hand and a goal difference that is 22 in our favour. If we go down from this position, we really, really deserve it.
I'm not saying things are good, but I think we will escape. This year. But at some point in the next couple of seasons we will be relegated I think, unless we sort things out quickly, and there is no sign that anyone at the Club knows how to do what needs doing.
Can you see us winning, or even scoring under Dutton? Best we can hope for is dull, horrible 0-0 draws to scrape through and survive relegation and a new manager / rebuild in the summer. What a time to be a Walsall supporter!
I can't see another victory, to win you need to score and this team seems devoid of scoring and even Grimsby have James Hanson who always scores against Walsall, so don't rely on that game, this may seem controversial but we have to play Lavery he's the only one capable of getting a goal and the more experienced of all our front players and i hate to say it.
Last night was a disaster of a result.
Just had a look at how Grimsby and Southend have got today and both have very winnable home games so feels a pivitol 24 hours.
Neither win and I suspect things will be o.k but this situation is not good at all. Shambles from LP.
Southend 0 - 0
I know we have to get some points but effectively 9 points clear with 2 games in hand.
If we do get relegated from this position then we deserve it. I still feel we will be ok despite the understandable doom and gloom.
We will survive only if other teams below us currently are as bad as us for the remainder of the fixtures, it's a waste of our time hoping that we pick up points, we cant shoot and definitely cant score, the very best we can hope is that our opposition can't score either and we pick up a couple of 0-0's. Desperate times…