Couldn't resist

Said above Gordon wouldn't be back until xmas so that's a positive at least.
I presume him and Bennett were signed to be first choice WBs this season so really it's only Riley now of those signed in the summer who needs to get fit and then you'd instantly drop into the 11 to hopefully make a significant difference.
Annnnnnd Daniels goes off injured

Options at the back now for a 3 man defence are a Right Back who is shit at it, Manny Monthe, and a 40 year old struggling for form. Proper shit business.
Only precaution i think, should be fine for Saturday.
Not the point. Went off injured the other week too. That knock should tell you exactly how thin we are. Absolute joke.
But thanks for the update doc

Are we still waiting on Riley's scan results

Hilarious. Have you not noticed weve been having Peter Clarke on the bench
Well, I literally referenced him in that post so I'd guess so

Positive, but I'd still wager he's 3 months away, not sure how you could come back from an ACL in less than 6 months.
I doubt he is 3 months away if he is running like that.
He is a machine
It would be amazing if he is back by November!
Running in straight lines is one thing to build a level of fitness but I wouldn't think twisting and turning or kicking a ball with any force will be allowed just yet
It might help with his direct play and get him running at opposition back lines yes it is an actual thing in football

Jack Earing out for 3 months

Horrendous news. Offers something different than comley/kins who are much of the same type of player.
Club would be daft to risk him this early, he needs months to recover.
How much more bad luck can our club sustain I wonder? I thought it looked bad when he left the field last week.
One comes back and another is out for a long period.
It's a nightmare season. Earing was due a start on Saturday, too.
How does this lead to someone being out for 3 months? Cursed season.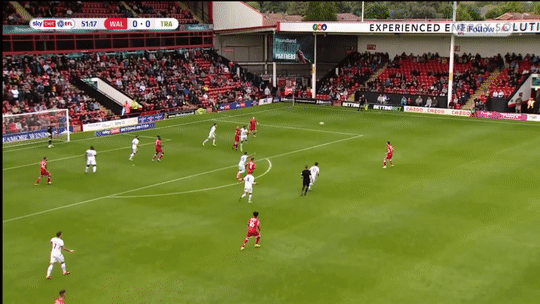 When he lands off balance on his right foot?