I was struck by how low today's crowd was.
Managed to steal a bit of time away from the family and being the cool kid that I am thought I'd see how it compared to previous Boxing Day home attendances.
By my reckoning it's the lowest Boxing Day crowd we've had in more than 20 years: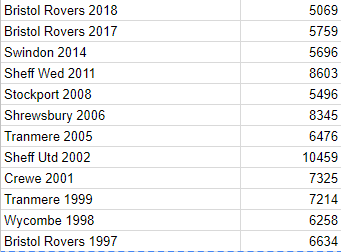 A drop of 700-odd people for the exact same fixture last season and down by around 1,600 from the exact same fixture in 1997.
Couldn't find attendance figures going back further, but it's not a good sign!