Independent saddlers. Supporters association.
We have been REALY busy up at railway club. Constructing a 48 seater. Covered stand ,
Most of the. construction work is now complete and we will soon be fitting the roof. And seats. And. Finishing the cosmetic work.
We are proud of what we have done. In bringing. Another facility. To our base at the railway club , and. This stand is a fantastic facility for a grass roots level football club
Not only will it be an asset to the Issa FC side it will also be a community asset to. Kids grass roots football. As they. Progress from the junior pitch. Through to the adult one. When hopefully. One day. We will See. One of them progress to pull on a saddlers shirt
We dared to dream. Of. Building a supporters association to be proud of. And even tho I say it myself I think we have done just that And. With the help of ex saddler legends , local buisnesman. And you the fantastic supporters of Walsall FC. Alongside al, involved with the railway club. We have grown at a phenomenal rate
Our aim was always to put you the fans first and foremost in our thoughts. Whilst helping out in our local. Community, whilst also. Re engaging fans with our hometown club
The building of this stand will see. Youngsters from within the borough Alongside the older Issa FC lads. Have a cracking facility
We must pay tribute to some. Special people. who have helped our dreams become a reality. And a massive thank you from all involved with Issa goes out to
the following people
All involved with Breedon ready. Mix concrete facility Walsall who donated me the. Concrete. For the foundation of the build
Alan and Paul grindrod from pyramid construction. For there. Building. Expertise and labour
Ian astbury. Who has been instrumental in helping us. Pull this project off and for donating the seats.
All involved with the lmrca. Railway club. Comitee.
Steve hinks. Who oversees all footballing. Matters. At railway club for giving us the opportunity. To give something back as part of our community. Projects
All involved with majestic travel
And last but not least you the fans who continue to give us your support. In everything we try to do, The building of this stand is as much down to you guys. And girls. And you should be proud that. You have been part of. The. Building of this stand via your continuous. Support
This is the biggest project we have undertook to date. And when we re named the. Playing pitches. The Chris Nicholl area. And we showed the gaffers family. Around and told them of our plans. To make. The facility the best we could in his honour We where determined to do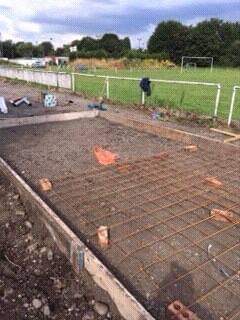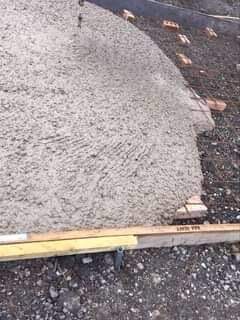 him proud. And I hope we have not let the big man down , and once finished. If the gaffer is in good health it would be an honour to have him come up to officially open it.