… keep it down then or people will start copying …

■■■■


…but it look's like you're hanging onto his coat tail's now aswell …

…and stop ■■■■■■■ swearing
I can sense the blood in the water.


blood in the water (uncountable) (idiomatic) In a competitive situation, the exhibition of apparent weakness or vulnerability by one party, especially when this leads to a feeling of vulnerability or greater pressure to perform on the part of the weak party, and/or enhanced expectation of victory by the other(s).
From which side though …

I think you should stop bullying r'n'w. He's having a hard time and needs your support. Mental abuse isn't funny. You need to understand that poking fun at someone's weakness, such as predictive ability, may lead to insecurities being amplified. We don't want another honest John moment.
Thank's Exile , nice to feel like someone's on my side , only tried to play this to fit in … and it feel's like they are all starting to gang up on me now and take the P .


Can you be done for being condescending as well

Right you can all ■■■■ off now i'm not playing again …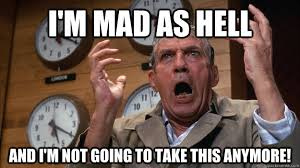 Getting things back on track!!
Charlton 2 - 1 Gillingham
Doncaster 2 - 0 Oxford
Luton Town 2 - 1 Burton Albion
Bradford City 2-0 Scunthorpe United
Doncaster Rovers 2-0 Oxford United
Portsmouth 2-0 Sunderland
Blackpool v Barnsley 1 - 1
Bradford City v Scunthorpe United 2 - 1
Charlton Athletic v Gillingham 2 - 0
Charlton Athletic v Gillingham 2-1
Doncaster Rovers v Oxford United 2-1
Luton Town v Burton Albion 2-1
Doncaster Rovers 2-1 Oxford United
Luton Town 2-0 Burton Albion
Shrewsbury Town 2-1 Coventry City
SATURDAY 22ND DECEMBER
Charlton Athletic 2 v 1 Gillingham
Doncaster Rovers 2 v 1 Oxford United
Wycombe Wanderers 1 v 0 AFC Wimbledon
Charlton Athletic 2-1 Gillingham
Luton Town 2-1 Burton Albion
Wycombe Wanderers 2-1 AFC Wimbledon
Charlton Athletic 2 v 1 Gillingham
Luton Town 2 v 2 Burton Albion
Wycombe Wanderers 1 v 0 AFC Wimbledon
Doncaster 2 Oxford 0
Charlton 2 Gillingham 0
Wycombe 2 Wimbledon 0