Saturday gives us a break from league action, as we enter The FA Cup for our first-round tie away at League One side Wycombe Wanderers, who have actually been in The Championship in recent years too, making this a tough game for The Saddlers.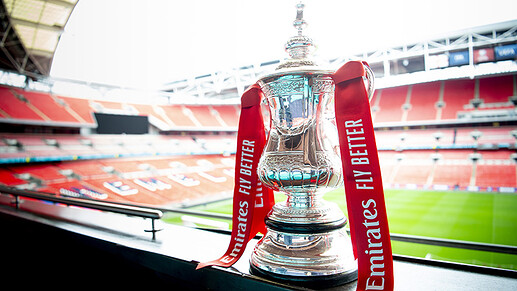 Our hosts are currently 13th in League One, after a fairly average start to their campaign, with 6 wins and 7 losses from their 16 league games, scoring and conceding 21 goals. Their followers will be hoping for a play-off position and another shot at getting back to The Championship come the end of the season.
The Chairboys are managed by one-time Saddler, Gareth Ainsworth (5 apps, 1 goal), who has been in charge of the club for just over TEN YEARS now, following his appointment in September 2012. Having looked at his managerial record for Wycombe, this game will be his 535th in charge. His previous 534 games have him as winning 209, drawing 135, and losing 190, with a win percentage of 39.1%. He has managed the team across all three divisions of the EFL.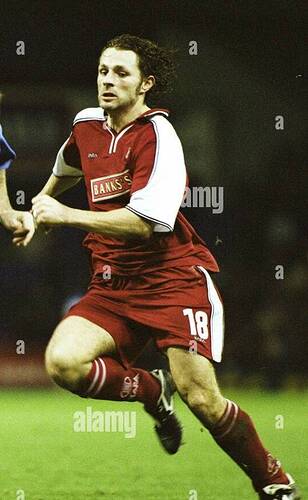 Looking at their squad they have some very good players for League One level, three of those being striker Sam Vokes, winger Garath McCleary, and defender Jason McCarthy.
Sam Vokes is a Wales international striker, with 7 seasons of Premier League experience behind him. He signed for the club ahead of the 2021-22 season following three seasons with Stoke City in The Championship. He scored 17 from 50 apps in all competitions last season, and has 3 in 11 across all competitions so far this.
Garath McCleary is a Jamaican international (last played in 2016), who has spent most of his career at Championship level. He joined Wycombe in 2020-21, ahead of their season in The Championship, and has 85 appearances with 16 goals in all competitions since joining.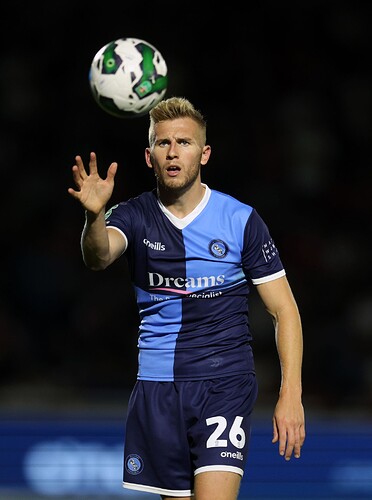 Finally, Jason McCarthy. Saddlers fans need no introduction to this man. He was our Player of the Season in the 2016-17 season when he spent the season with us on loan from Southampton. He is arguably still the best right-back we have had for a long time, with perhaps only Liam Bennett this season looking to run him close for that accolade. McCarthy is actually in his fourth spell at Wycombe following two loan-spells, either side of a permanent spell that led him to a move to Millwall, before making the permanent move back from The Den in 2020. He will get a good reception from the travelling Saddlers should he be involved in the fixture.
Being a cup game, recent fixtures don't matter too much, but their recent record in League games only reads Played 6, Won 3, Drew 1, Lost 2.
Onto The Saddlers now, and we head into this fixture in a good vein of form. Unbeaten in our last three league outings, with two wins on the bounce (making it four wins from our last four home games in the process), the team should be full of confidence heading into this cup game, looking to cause what would be seen as an upset should we win.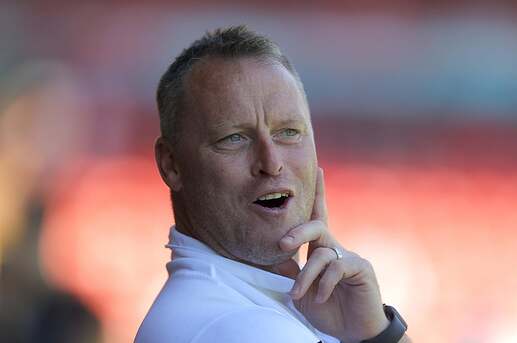 Michael Flynn will hopefully be playing to generate a good cup run for the team and the fans, and as such, when it comes to squad selection I think he needs to keep a strong starting XI. With no midweek game for us this week, I would be selecting the same starting lineup that has brought us victory in our last two league games, with one potential absentee being Danny Johnson if Mansfield Town refuse us permission to play him in the game. I think this point will be key in ascertaining whether The Stags will be looking to recall him in January, or if they are open to negotiating a permanent move for him here. Should he be allowed to play, do we agree that the same starting XI should play?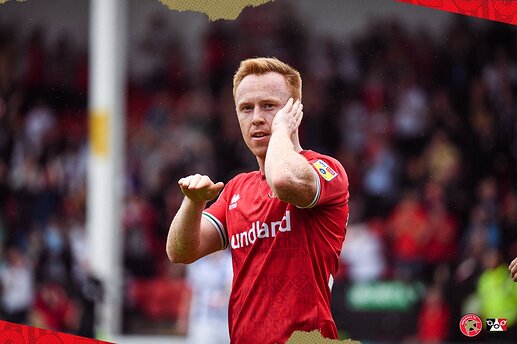 Can anyone make an argument for players dropping to the bench in favour of someone on the bench coming in to start? Let us know.
How many Saddlers off this board are going? I can't say it really excites me, and would be a struggle with being at work in the morning so I'll be giving it a miss sadly. I'm sure we will be backed by a decent number of fans, as we have at all away games so far this season.
How do you see the game going - can we get a victory? Or is a replay the most likely chance of progression to Round Two for us?
It would be nice to progress a little bit further than the First Round, so I'll go for us to win in this game, 2-1. Liam Kinsella with the winner…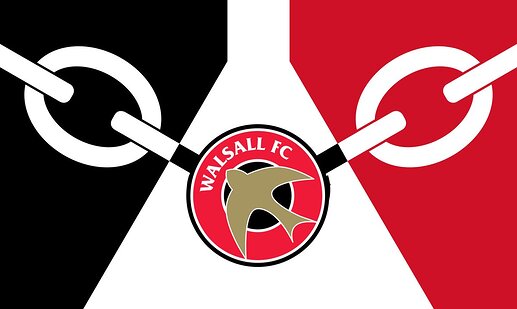 Wycombe Wanderers vs Walsall - Match Result
Wycombe Wanderers WIn
Draw (Replay)
Walsall Win