What shade of "other"?

Dark other with light other stripes?
Would you rather go to the Hawthorns?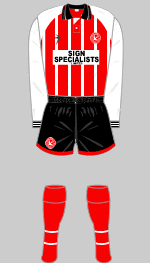 It's white for me. Memories of David Kelly. I love us in white.
white shirts red shorts white socks
Arrrr.
I think it's a unique combination of colours in the football league too.
Gives us an identity.
TBF, it's our away colours this year. Thank you Mr Pomlett
This the one Andy?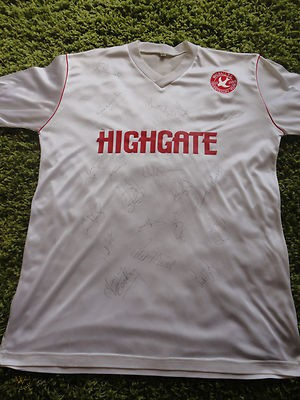 All day everyday chunks, Bucko was my hero and we should play in white tops red shorts and white socks.
Red top, white shorts and definitely no green for me.
Red tops, white shirts and green socks but no green trim on tops and shorts.
I think we have looked really smart in this strip in the games we've worn it , and very much back to our old white top red shorts days .
Totally agree, except that I would prefer the top without the 'tyre tracks'. Why do designers think they have to prove themselves by over jazzing the kit?
Or in some cases over-■■■■■■■ it…
Blimey ■■■■■■■ is in the swear filter!