Qatar! WTF are you trying to do to me Rob!?
I'm directing any human rights abuse protests your way
Caramba!

Serbia, at least it's a place I've been to!
We'll go down fighting at least.
Relations have cooled to Super Jorge and his Croatia for the duration.

My pick from the start was Brazil, so I'm more than happy with my draw
The (very) dark horses of Oz! C'mon you Socceroos!!

It's about time an African team won it. Go Senegal!
That is true. Senegal in 2002 had a good run, maybe they could replicate it!
Switzerland …

world ranking 15 ffs
Any chance of cashing out now Rob?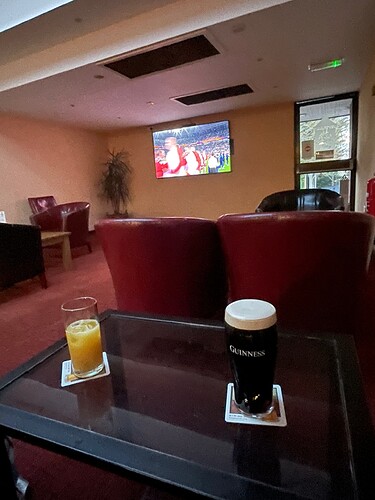 Just watching the Mexico v's Poland game over a hotel pint, pre Dublin tomorrow thinking, it's like watching Walsall's old kit v's Walsall new kit.
You thought you were onto a winner/loser with Iran.
My Costa Rica boys:- "hold our beer"
Not been updating, apologies.
Worst GD across all groups winner is @P.T with his Costa Rica team getting -8 GD.
£20 Amazon Gift Card is the prize for this, which I will sort with the other prizes at the end of the tournament.