Away to Blackburn wc 7 August
Was hoping for West Brom or Stoke

Our performance at Blackburn in the League Cup in 2002 was one of the best, maybe even the best, under Colin Lees management. Lost on pelanties, but played really well.
Elwood Park is a fantastic arena to be playing football in, Blackburn is never an easy place to go but we go there with nothing to lose.
4 of our first 5 games away…
Except the match and a place in the second round.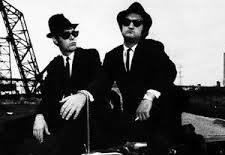 Ewood Park is an even tougher place to go
Elmore Park is an even tougher place to go, especially at night! (Might be 1, maybe 2 on here that will get that

).
Think I went to that. Was Herivelto playing?
Think Zdrillic got 2 as well.
Tell a lie, it was Zigor and Zdrillic, but Zdrillic scored a cracker.
He came off the bench in the second half. Goals from Aranalde with a pelanty and Zdrilic.
In the shoot-out nine out of ten were scored, the one that was missed was by Wrack, who was possibly our best player on the night, that's the way it goes sometimes.