Would enjoy knocking out Leaky and the Slops at the Bezla.
I found them on the Walsall section of the BBC Sports app. Presumably they're on the BBC website too.
Okay, I'll take a look. Thanks @longdogs

Pity we didn't have them today. Before I set off for KL this morning I bumped into a Grimsby fan I know on his way to Kiddy nice and early as there was a beer festival on.
Anyone closer than Kings Lynn
Carlisle away on 2 successive Saturdays?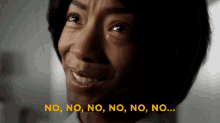 A nice trip to Halifax, Buxton or altrincham would do me!
Full highlights show is 7 ish tomorrow.
After Daggers v Salford tomorrow night on ITV4
I wouldn't mind this one either.
Buxton are unbeaten in their league. I would not fancy an away game there. Nice town to see but go in the close season!
Kidderminster away would be perfect. Theoretically (without being complacent) should win, good chance of being a TV pick so we get some extra money and space for over 1500 away fans.
Noticed they changed manager mid-week because the previous boss had a holiday booked that clashed with the York game and he refused to cancel it!