Well, that was worth the wait…
Underwhelmed. Just like I was when we signed Liam Bennett on loan last summer. Hopefully this time there's no early recall option.
Sounds like an interesting player and a goal scorer only 19 Know nothing of him but isn't that the Irish team Trivela we're buying into ??? Perhaps a quiet word was had
Welcome to the Saddlers and good luck
So that's probably our attacking line up sorted, not sure it's anywhere near good enough.
Hmmmmmmmmm.
Not entirely sold with this one. Think we need a proper forward to compete and come in if Matt/DJ need a rest/injured.
Matt and DJ are nice.
Draper and Dougie as a back up if very worrying.
Lincoln fans seem to rate him extremely highly.
A year playing alongside DJ and having Byfield as a coach, I'm intrigued.
He's 18 mate , and if he's that good he'd be on the bench for Lincoln lol…
Not exactly Man City are they.
Mainly disappointed they didn't use a Mad Men GIF.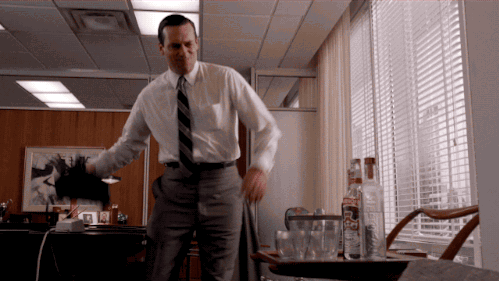 I think as the '5th' striker in the squad he would be very welcome. If him and Dougie are the back up over a season to DJ and Matt then I don't think it's good enough to be honest.
Not exactly got the pulse racing, but useful addition. Last year didn't own a striker, so small gains I guess.
A loan from mighty Lincoln City. My god how low have we sunk? Totally underwhelming signing, is he even old enough to be out for night games.
I hope he doesn't drink like that Draper.
Travisty that we have no 18yr old academy strikers of our own to give the same opportunity

Better to have a loan striker 4th in the pecking order rather than being your main source of goals. Puts pressure on DJT, too.
Hmm nonplussed. Was hoping it to be somebody who has a bit more pedigree than DJT, unfortunately it's less.
Still not convinced there's many goals in this side.
Did you watch any Walsall games last season?
DJ on loan from Mansfield
Bennett on loan from Cambridge…
We have a bit of a problem for me if Matt and DJ are injured/don't work IF that is the striking department for the season.