So… we are a third of the way through the season.
What do we think? What's the half term report?
Won 5
Drawn 5
Lost 5
I am stealing @Semaj graphic here but a nice indication of where we sit compared to previous seasons in this division.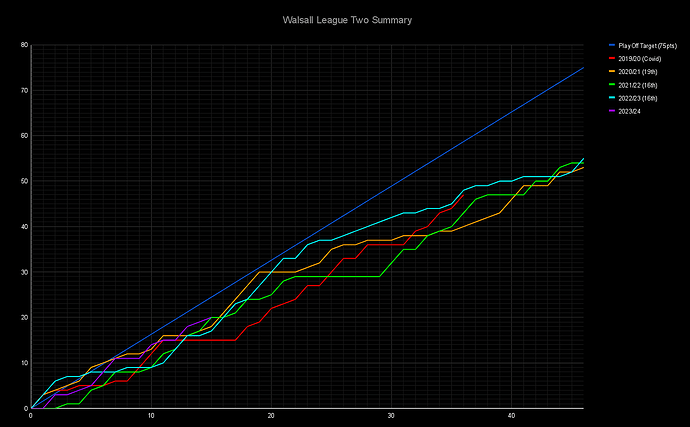 Have we improved ?
What's been the good stuff? And what's been the disappointing stuff?
What do we think of Sadler so far? Good? Bad? Average?