Is this MF's first reality check of who he is working for?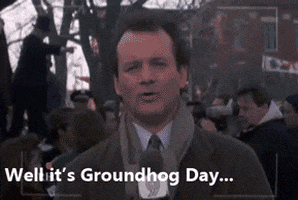 Steph Gamble; "What do you mean, Michael, you can't find players who will play for a bag of scratchings?"
Michael Flynn; "No, Steph, they want more than that."
SG; "Two bags of scratchings…?"
MF; "No, actual cash money, we need to pay them money…quick, first aid somebody, Steph has fainted."
Our low offers of wages v. Agents high demands. There's only so much juggling MF can do.
How did he get a job with Leigh Pomsmarts Circus if he isn't skilled at juggling?

Getting the excuses in already.
The WFC Gravity well begins anew.
Everyone knows what wage demands players and agents make but its the same for all clubs .
Hope MF doesn't feel he is having to make excuses for the budget already.
This is a curve ball, especially during the Early bird.
Ring master Pomlett will be fuming.
His probably not wrong though more and more players especially this early will be demanding 2k plus knowing teams are desperate to improve.
Same player would take 1k end of august when they need a club
Early signing will always cost more as players know they can start a bidding war this why we probably paid Wilkinson (3k) so much to get the man early
He says that he is "stunned" by players wage demands, not by the budget he is being given, which presumably he knew before he accepted the job?.
You would think that he should know what players are making in Div 4 given his past? Maybe he is trying to sign players from higher leagues?
It will be okay next year…


Simple, to the point and accurate;
@philthesaddler 2020: Walsall Football Club is not fit for purpose
I'm very surprised we haven't had a Pomcast yet…
It seems to have been his MO after significant developments on and off the field.
Yet strangely quiet. I'm actually glad, I'd rather wait for a fans focus meeting where we can ask actual questions except these nonsense laden videos.
Just interesting that he hasn't… yet?
We will make 2 or 3 signings that look ok on paper eg Labadie, Wilkinson and Ward and 4 or 5 Zak Mills types.
I don't believe Flynn is naive about the situation he has come into at Walsall.
The point he is making about Wrexham and Stockport seems to infer that they will be in a different financial league from most other clubs in the division next season.
I don't think it's a stick to beat the club with.
Flynn says he's surprised by their wage demands. He cites Wreham and Stockport as having large budgets. We can't spend what we don't have.
I watched Barnsley on TV get relegated last night. Their manager said they had the lowest budget in the Championship and it will only be the 10th best in league 1. They will lose £9 million in income by being relegated. Their gates are at least 3 or 4 times greater than ours.
We live in a world where more than ever money talks.
If we wish to succeed we need more income, a very rich owner and success on the pitch.
It used to be possible to do this by getting
Success on the pitch leading to
More income which attracted more investment and
A takeover by a rich owner
Now, I'm worried you need
The rich owner to invest (3) so that you get success on the pitch (2) which will generate more income(1).
The difference between what the richer clubs pay and us will mean the better players will prefer to sit on the bench at Wrexham than play week in week out for us.
We see it week in week out in the Premiership. Money talks.
Regardless of budget we will be giving it a good go next season.
Bollocks to these excuses. The club claim it has a top 7/10 budget every year. They also have one of the better attendances in the league. They also have revenue streams open to them other clubs don't.
Christ knows what Barnsley have to do with any of this

We're not trying to stay up in the championship or compete in the Premier League week in week out. We're trying to compete with teams like f***ing Barrow and Harrogate. Sutton are in the top 4!
Maybe Wrexham will have a bigger budget than us (if Mr Reynolds fancies running at a loss by the way). There's 22 other clubs in this league and 4 of them get promoted.