So here we go, 10 games without a victory in all competitions, 7 of those in League Two, and we have the Friend For A Fiver offer on for the visit of Tranmere Rovers. What could possibly go wrong here. Nailed on win for The Saddlers…perhaps?!
Tranmere Rovers head to The Poundland Bescot Stadium sitting 14th in League Two with a grand total of 10 points gained from their 9 league games so far this season. They have scored AND conceded 9 goals so far, similar to ourselves who have scored 10 and conceded 9.
Managed by Micky Mellon, who is now in his second spell in charge of Rovers following a year away at Dundee United in 2020-21, last season he guided the club to 9th in League Two, agonisingly falling just 2 points short of a play-off place. The hope is that this season they can better that, but so far it has been a mixed start to their task.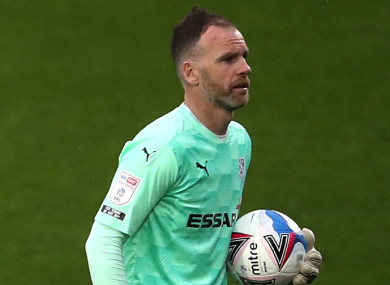 There are players on both sides with links to the two football clubs, and Tranmere's squad contains two ex-Saddlers in the form of Kieron Morris and goalkeeper Joe Murphy. The latter made 39 appearances for Walsall over the course of two loan spells in 2004-05 and 2005-06, and now at the age of 41 finds himself as third-choice goalkeeper, presumably with responsibility for coaching the others in some form. Kieron Morris on the other hand spent 6 years with The Saddlers (2013-19) after coming through the ranks, making 143 appearances and scoring 15 goals. Interestingly, his record at our visitors is similar as he is currently on 127 appearances for them, with 13 goals scored if you include his loan spell in the second half of the 2018-19 season. Morris has been used sparingly this season, making 1 league appearance as a substitute, whilst starting 1 PJT game, scoring last Tuesday.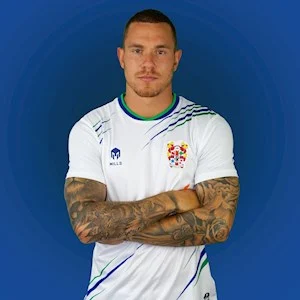 Heading into Saturday's fixture, Tranmere Rovers' last six games have been:
24th Aug - Newcastle United (H) - (CC2) - Lost 2-1
27th Aug - Colchester United (H) - Won 2-0
3rd Sept - Leyton Orient (A) - Lost 2-0
13th Sept - Bradford City (H) - Lost 2-1
17th Sept - Salford City (A) - Won 1-0
20th Sept - Bolton Wanderers (H) (PJT) - Drew 2-2 (W 5-4 pens)
Onto The Saddlers now and we head into this game in a dismal run of form, as touched upon at the start of the preview. TEN games without a victory in all competitions, SEVEN league games without victory, and in the ten games we have drawn 3 and lost 7!
Michael Flynn said after the defeat at Cheltenham Town in midweek that he knows his players are working hard and that things will turn around, and hopefully that is the case here. Injuries have plagued the squad since pre-season, with more occurring since, but being positive we are getting closer all the time to the return of players who can make a difference such as Conor Wilkinson and Liam Gordon who actually made his first Saddlers appearance as a sub on Tuesday night.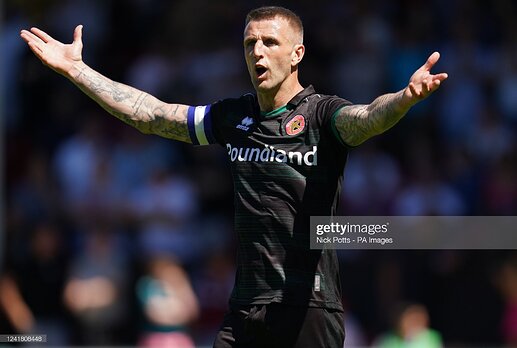 Going into the game, team selection could be anyone's guess, but I will assume that the gaffer will be sticking with his 3-5-2 plan. Who would you fit into this formation? Our very own ex-Rovers player Peter Clarke must be returned to the starting XI to bring us a bit of stability and know-how that we have missed since his drop to the bench. I also feel that we need to attack the game, especially being at home, so it HAS to be just ONE of Kinsella or Comley starting the game. Personally I would start with Kinsella, but of course this topic is the cause of much anger and frustration to many on here so I'll leave that debate for you guys.
There has been no formal indication of injury news yet, but Donervon Daniels was unable to continue on Tuesday so he may be a doubt, whilst Liam Gordon now appears ready to battle for his place in the side and I expect him to again feature on the substitutes bench. Ronan Maher is away on international duty with Republic of Ireland Under 19's for whom he played yesterday, gaining 2 assists which will give him a great confidence boost.
We should have a decent size crowd for this game with the Friend For a Fiver offer running for both home AND away supporters, and hopefully this should generate a really good atmosphere for the players to go and put a good performance in to get us 3 points for the first time in a while!
What are your predictions for the game?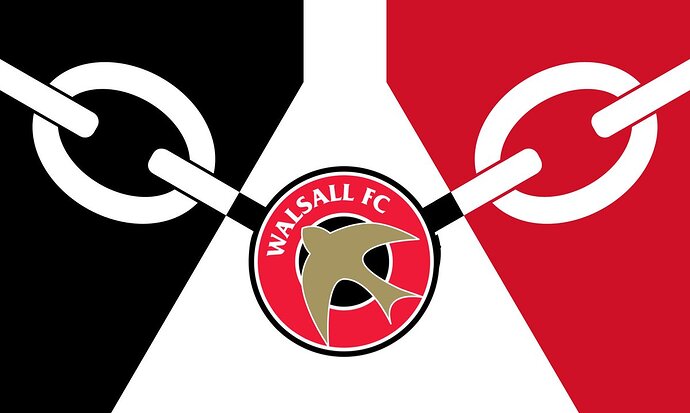 Walsall vs Tranmere Rovers - Match Result
Walsall Win
Draw
Tranmere Rovers Win