We need a miracle!

We need to avoid injuries!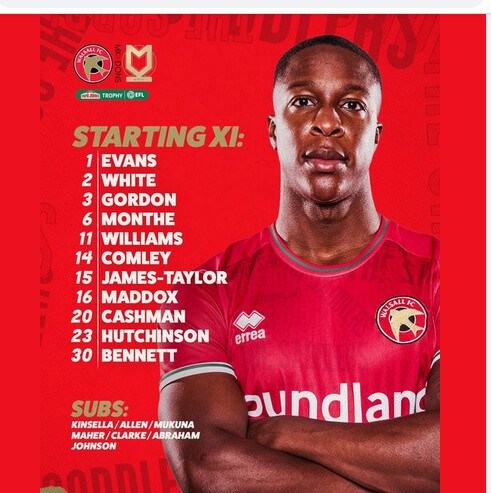 Not a youth teamer in sight. Must admit Flynn talks some crap at times.
I did think that. He said he would have to draft in some academy players…
Not surprised to see the likes of Cashman and Maddox, but I thought he would rest Hutchinson.
Like I said Saturday he'd just had Knowles come off injured and most probably felt hard done by because of this injury situation.It looks as if he's gone away and sorted his head out in the days that followed.It happens.
My thoughts exactly. Think he must have had a bag on with the interviewer.
Let's be fair, if I was on a desert island with the interviewer and a bag of mince, I'd eat one and strike up a conversation with the bag of mince…
How delighted would I be to turn to cannibalism?
Very…
And for those saddlers fans that haven't heard of you @jjunior9 can you just give them a taste of what kind of cannibal you are please.
No injuries … no, it doesn't work. Good resu … nah, no one is interested in this cup, so let it be a good game. No reason to be disappointed after.
I think that sort of talk is a not too subtle message to the chairmen.
Comley playing in a back 3
Oh lord

Hopefully he will have his first decent game then


It's OK, he's got White alongside him

Did ok in that role v Swindon tbf
Got to laugh day 9 of covid it's pain in the feeling so tired

They have made 9 changes from Saturday
Maybe that is a good thing if he performs well. Perhaps he will pass to a midfielder…a rare occurrence this season.
Cheltenham 1 West Ham kids 0 (16 min)