Off to Mansfield Town we go this weekend in search of three points to bring home to add to our league standing.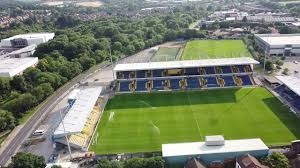 The Stags are still managed by Nigel Clough, friend of a certain Danny Johnson, and he has been at the helm for a week or so short of three years at the time this game is played. He has always managed to keep his role at Field Mill even though every season there seems to be a point when everyone feels he is going to be sacked…but then isn't.
This time round, Clough has made his side tough to beat. They are sitting 4th in League Two, six points behind first-placed Stockport County, and in the league campaign thus far, they haven't tasted a single defeat, with SIX WINS and EIGHT DRAWS. If they can turn a few of these draws to wins over the remainder of the season, they could well finally be promoted.
Their recent fixtures have given them the following results: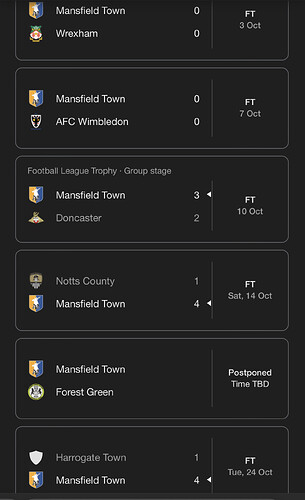 They will fancy their chances of extending their unbeaten run this weekend.
Onto The Saddlers now and once again we managed to snatch a draw from the jaws of victory on Tuesday evening by conceding yet another injury time equaliser!
Heading into this fixture, Oisin McEntee and Freddie Draper are injury doubts, whilst Harry Williams also went off with an injury in mid-week. If that remains the case we could see Taylor Allen at CB alongside Donervon Daniels. Wise for 90 minutes? On first thoughts for me, no.
One player who will definitely be chomping at the bit to play, score and inflict a heavy defeat on Mansfield is Danny Iohnson, who definitely does hate them.
He made a goalscoring appearance from the bench on Tuesday and will certainly be in contention to start, even more so if Draper is confirmed as being out injured.
How many of you are going?
What team are we going to see start?
Can we win?!
This is the kind of game we will be predicted to get hammered, however it's surely written in the stars for a 1-0 Saddlers win, DJ getting the goal!
Mansfield Town vs Walsall - Match Result
Mansfield Town Win
Draw
Walsall Win