Previewing Walsall's midweek trip to Wrexham…
The Opposition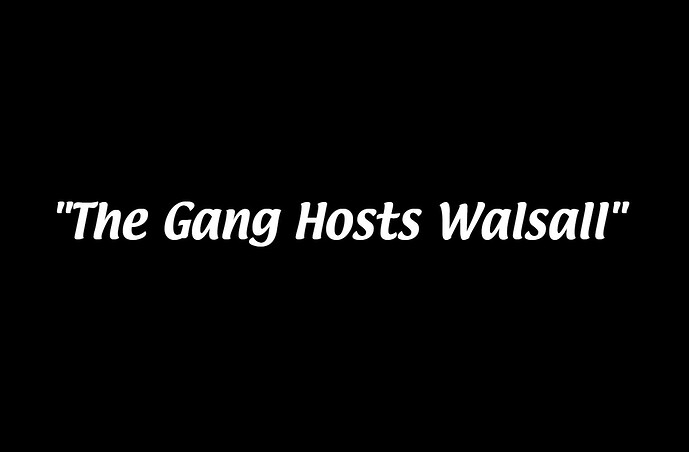 We all know the Wrexham story. The media obsession has quickly worn thin but for the hardcore of their fanbase who've suffered administrations, point-deductions and 15 years in non-league, fair play. In a division featuring The Franchise and Salford, the Hollywood hype at least feels a lesser evil.
Money is a factor of course, and that's represented in the likes of James McClean, Paul Mullin and Olly Lee, all of whom have higher league quality and wage demands beyond most teams in League Two. Indeed, Wrexham's former-Saddlers Anthony Forde and Eoghan O'Connell would likely be unobtainable for us at this level, even having spent last term in the league below.
Wrexham haven't made the best start at this level however, a 5-3 opening day defeat to the Dongs followed by a 1-1 draw away at AFC Wimbledon. That said, they knocked third tier Wigan out of the League Cup on pelanties having drawn 0-0 in normal time.
The Proposition
Another tough one, particularly with Wrexham seeking a first win of the season in front of a full house.
Although we can expect limited possession (25% v Blackburn, 33% v Stockport) we have shown a clinical streak and signs of the defensive stubborness that carried us for much of last season. Worth noting Wrexham had 67% of the play in their home loss against MK despite conceding 5.
Though it took us a while to get going, none of the starting 11 against Stockport deserve to be dropped unless MS makes a formation change. Unconfirmed news of an injury to Brandon Comley may limit options in midfield, whilst Johnson and Stirk seemed to pick up knocks on Saturday.
We need to stop conceeding late goals.
The First Time
27th December 1921. A 2-2 draw at Fellows Park in Division Three North with home goals from Groves and Beck. Despite losing the return game 4-0 Walsall would finish 8th in a 20 team division featuring Ashington, Durham City, Nelson and Wigan Borough.
The Worst Time
24th February 2001. First-half goals from Tom Bennett saw Walsall head into the final half hour of this Division Two tie with what seemed a comfortable lead. Enter Lee Trundle…
The former Rhyl striker scored his first professional goal with an exceptional over-head kick on 60 minutes, inspiring an astonishing Wrexham comeback. Kevin Russell equalised 10 minutes later with a long-range effort before Trundle set up Craig Falconbridge's injury time winner for the visitors.
The final game in what was a difficult month for Sir Ray's promotion chasers, the Saddlers rallied and won eight of their remaining 15 matches, including the Play-Off Final against Reading.
The Last Time
28th April 2007. The mercurial Ishmael Demontagnac scored the only goal at Bescot as Walsall held their position at the top of League 2 going into the final weekend of the season. Deano's left foot howitzer would seal the title at Swindon the following Saturday.
Played For Both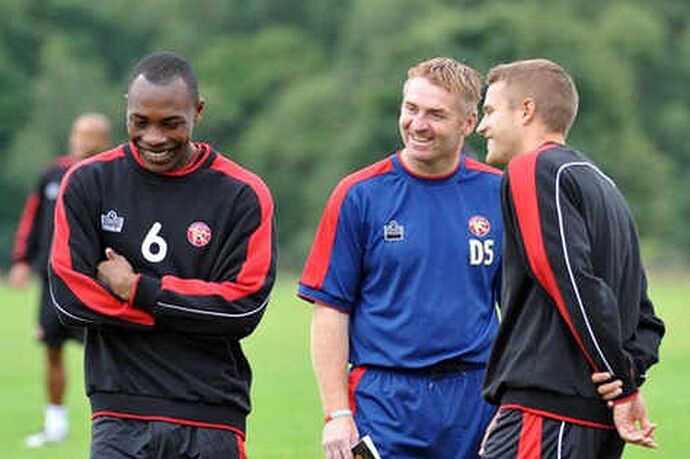 An academy graduate, Manny Smith played just shy of 150 games for the Saddlers between 2006 and 2012. A tall and mobile centre half who was reliable and decent on the ball, Smith broke into the first team in the second half of the 2007/08 season following the departure of Scott Dann.
He would become a regular feature over the coming seasons under Chris Hutchings and in the formative years of Dean Smith's reign, before leaving for Notts County in 2012. His final season at Bescot was an eventful one, remembered at best for his injury time winner against Sheffield Wednesday and at worst for a homophobic Tweet aimed at a supporter that saw him fined by the FA.
After an injury-plagued stint with Notts he would go on the spend five seasons at Wrexham over two spells, becoming a firm favourite. Winning Player of the Season in his first season, the 2018/19 would see Smith named in the National League Team of the Year as Wrexham conceded just 39 league goals, a club record.
Smith's career was ended by a serious knee injury in 2020. He has since spoken openly about his struggles with mental health since retirement, and started his own academy.
Also: Barry Horne, Dean Keates, Hector Sam, Keiron Morris, Eoghan O'Connell, Anthony Forde…
Lump On
Wrexham haven't won a home game in the League since April 2008…
Lump Off
Walsall haven't won an away game in the League since Boxing Day 2022.
Vaguely Interesting Fact
Our 5-0 victory over Wrexham in 1935 was played on Christmas Day.
UTS Match Poll
Walsall Win
Draw
Wrexham Win