I've only ever been half right
Sam Mantom, Michael Ricketts, Kevin Cooper, Gavin Ward, Andy Taylor, Matt Gill, Marvin Robinson, Marc Laird, Josh Ginnelly, Clayton McDonald, Mark Wilson, John Kelly, Kane Wilson, Nick Henry, Tom Curtis, Matthew Pennington, Neil Davis, Jason Price, Martin Devaney and Edrissa Sonko have played for both clubs.
Well, we were 4 nil up after 20 minutes in the dream that I had last night, but I then woke up. When I got back to sleep iFollow obviously wasn't working so I did not see the rest of the game but I have a sense that we then started coasting and that Tranmere got 2 late goals. So 4-2 for me.
As @WiltshireSaddler knows, out of the 480 games played so far this season only 4 have ended up 4-2. Barrow & Oldham have both been involved in 2, but not against each other. So that's 1 in 120. With 72 games left there's a reasonable chance there will be another one, so why not tonight?
Straw clutching a pastime in Hull?
Scrolling through the League two results to see how many 4-2s there were,while having a cup of tea in bed at 6.45a.m. is obviously the recommended way to start every day!
Think we will win.
Well I predicted a vegan win in the last game and we won, so I'm going for a tranmere win with Kieron's mom making a late substitution and slotting home the winner and wheeling away in Omlettes direction with finger on lips then standing in front of him showing the family name.
In hindsight FGR we're a team in poor form and fair play to us for taking advantage of that. Need to do the same tonight.
Haven't had a wet dream for years.
Your no Max Romeo then, he must be a proper supporter
You maybe a bit young to appreciate so here's a link to sounds you often heard in the Green Man on George St. Spent may a happy hour in there, my mate was DJ there and I used to help him. No need to buy ganga when you were in there, just breath it in !!
https://www.youtube.com/watch?v=m7xLUXHNw8g

what a quality record that is and it's all making sense now because isn't that @P.T profile picture on that video??
Yes mate, I noticed he used it as his profile picture before
If your only a babby Trojan was a big Reggae record label in the 60s/70s and had a lot of Jamaican pukka music on the label and that was their logo
Yep. Indeed it is.
I changed it on here in 2010 in support of Unity which was the fan movement at Walsall which had a lot of traction at the time.
Unity was also the name of a Desmond Dekker song.
And I love reggae and ska.
Here it is - a lovely and inarguable song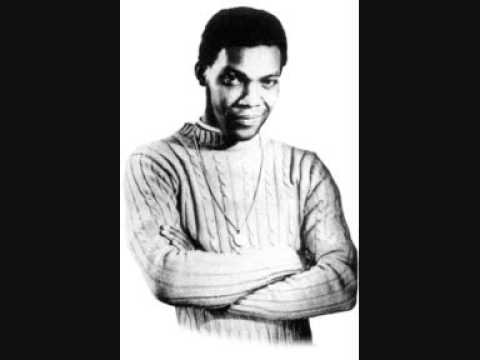 I can remember us being thrashed when we beat Southampton 1-0 at home when they where in League 1.
How we won that game I'll never know it was just wave after wave of Southampton attacks.
I was born in 1981 mate so guess I'm sort of a babby don't feel like it some days

one thing I do do is respect my elders and I do listen to all the older stuff because it's much better than the crap nowadays

How times change. Friday we were all doom and gloom and now we're almost planning next season's promotion party!
I hope some of the pressure of the relegation fight has been lifted BUT we can not get complacent. One swallow doesn't make a summer and one win in 15 doesn't mean we are safe.
I hope we can build on Saturday and I would be happy with a point.
I know he missed a glorious chance on Saturday but I hope Josh Gordon puts in a similar performance. I thought he led the line well and didn't find himself out on the wing , as happens when he's playing up front with Lavery. He, like the rest of the team, were helped by Holden. We now have 3 up in support of the lone striker whereas there have been many games where the striker has been so isolated the ball just kept coming back.
Same team selection for me but I'd be tempted to include Nolan on the bench instead of Vincent. Also, Leak is a centre back so don't bring him on as full back.
I agree with that. Certainly the mood change.
We need to be careful with Holden. He was out a long time and he was absolutely shot at seventy minutes on Saturday. Tonight is a bit of a free hit whereas next Saturday is potentially a big game. If he doesn't start tonight it needs to be seen in that context and not BD having lost his marbles.
The big difference in mood is driven by the reemergence of two players and the emergence of two players. Clarke definitely steadied the ship in terms of defensive solidity. Holden gives us that spark of creativity, control and guile. Whilst Perry and Leak give us a promising glimpse of the future.
And that's all. Our expectations have been managed into the sewers of non league so signs that we might make a shift to the gutter of the lower mid table fourth division are being grasped.
I think we will lose tonight 2-0. But that shouldn't lead to a rush for the nearest window.
We at least now have the luxury of being able to lose one without it being a total disaster, though if we could win or even get a point, Saturday's game is much less of a crunch match.
To your list I would put in a shout for Osadebe - our improvement in attacking bite came before Holden's welcome return and much of it has been due to Osadebe. He is far from perfect - I would like to see more physical presence and more goals - but he has created a lot of chances over the last few weeks, not least in his delivery of free kicks and corners.
I don't normally watch the midweek ones but after Saturday I've caved in and chucked my tenner in…
Which all goes to show that there's no fool like an old fool…unless it's an old Walsall supporting fool.
2-1 to us
UTS