Valentine's Day see us travelling to Essex to take on Colchester United in a fixture that is sure to get the love juices flowing…
Colchester United are currently 16th in League Two, just one place below The Saddlers albeit having played 4 games more than we have! Also worth noting we are 5 points ahead of them too.
Managed by ex-Wycombe Wanderers legend, Matt Bloomfield, the hosts were looking over their shoulder at the trap door to the National League earlier this season, but a fair run of results in recent times has given them a bit of breathing space. This is Bloomfield's first foray into first-team management, so survival may be seen as a relative success this season.
Colchester's squad has plenty of EFL experience and contains names such as Luke Chambers, John Akinde, Freddie Sears, Frank Nouble, Cole Skuse, and Alan Judge, all of whom Saddlers fans are bound to have seen in action over the years.
With 4 wins in their last 7 fixtures, this game possibly isn't the easy game people may have previously been looking at it to be: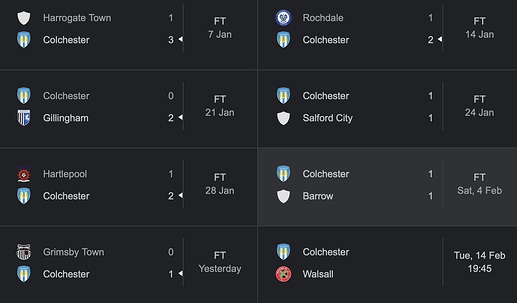 Onto The Saddlers now, and we head into this winless in 4 league games and suffering a bit of a comedown since our FA Cup tie with Leicester City. If we have any aspirations of getting into the play-offs this season we now need to go on another good run of (predominantly) wins.
Michael Flynn has made changes to the starting XI in recent games, and seems unable to find the right combinations at the moment - who should be starting fixtures do you think?
Jamille Matt and Matty Stevens were both taken off on Saturday due to fitness / injury issues, whist Conor Wilkinson was stretchered off, hopefully with minor damage to the same knee he suffered an ACL tear on. If he has re-done the ACL then that could be that for him at a professional level, depending on the severity. Fingers crossed it's better news.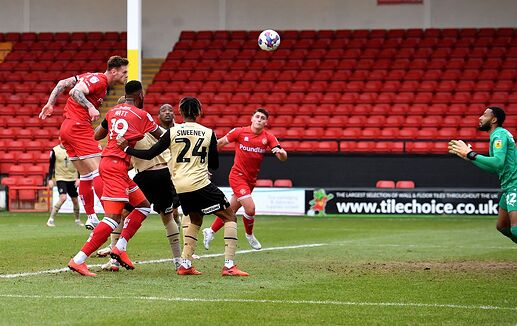 Joe Low got his first professional goal on Saturday, and personally I thought his performance was a surreal experience to be a part of. Yes, he got his first goal, but some of the passing and clearing of the ball was like watching a Sunday League game. Made me laugh anyway, some proper defending. Clear at all costs

. I do feel that if Manny Monthe is anywhere near fit after illness, he will take his place back.
How many hardened souls are making this trek? I considered it, but I don't think I'll be there. Credit to those who do go, and for anyone who is making a Valentine's Day date out of it, fair play!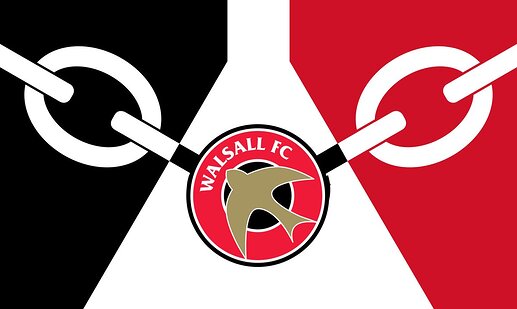 Colchester United vs Walsall - Match Result
Colchester United Win
Draw
Walsall Win