Another long trip awaits The Saddlers this weekend as we face a trip to the MEMS Priestfield Stadium to face Gillingham.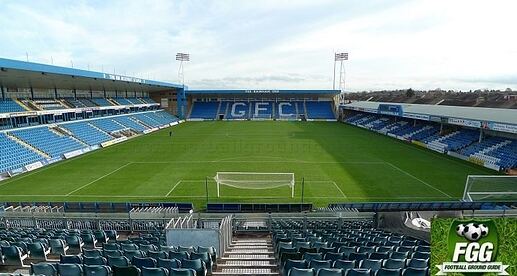 The Gills find themselves back in League Two after suffering relegation from League One last season thanks to our very own friend, goal difference (They needed a 14 goal swing however, for context). At one point, they looked stranded and out of it, but following the perhaps surprising appointment of Neil Harris as manager, things picked up, but still ultimately fell just short.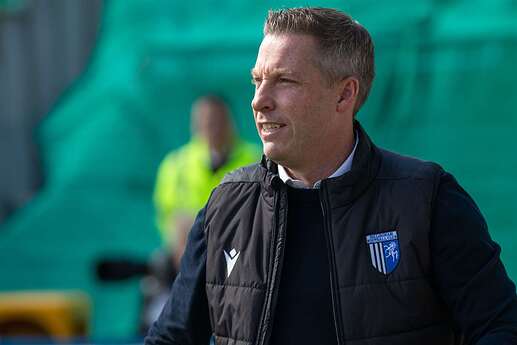 As mentioned, the hosts are managed by Neil Harris who had previously managed Millwall and Cardiff City, and the appointment was seen as a bit of a coup for the club given their situation when he took over. Following the club's relegation, Harris has overseen changes through the summer period with FOURTEEN new players joining his squad, with the hope being that they can mount a serious charge towards getting back into League One. Easier said than done, on current viewing.
Although struggling on the pitch at this time, some seemingly positive news in the last week or so for the fans is that chairman Paul Scally, who isn't the most popular person in Medway shall we say, Is taking a back seat, and Paul Fisher has been appointed as Co-Chairman. A sense of optimism is brewing in Kent, but much remains to be seen in terms of what this actually means for the club moving forward.
Heading into this fixture, Gillingham find themselves placed 20th in League Two after a faltering start to their campaign, that has seen them record just one win in all competitions, alongside only scoring 1 goal in league action.
Injury news for the hosts is limited, but Dom Jeffries could potentially be back in the squad following an injury, whilst veteran midfielder Shaun Williams is most likely going to be ruled out again.
Gillingham's first 5 fixtures of the season have been:
30th July - AFC Wimbledon (A) - Lost 2-0
6th Aug - Rochdale (H) - Won 1-0
9th Aug - AFC Wimbledon (A) (CCR1) - Won 2-0
13th Aug - Tranmere Rovers (A) - Lost 3-0
16th Aug - Harrogate Town (H) - Lost 2-0
Onto The Saddlers now…
Tuesday evening saw us head up to Barrow, where we suffered our first loss of the season in terrible fashion, conceded 2 headed goals in the first 12 minutes of play which really killed us in terms of seeking all three points.
Michael Flynn made two substitutions in the first half, replacing both Isaac Hutchinson and captain Donervon Daniels in what appeared to be a tactical move rather than due to injury. Things picked up slightly after this, but ultimately it was already too little, too late.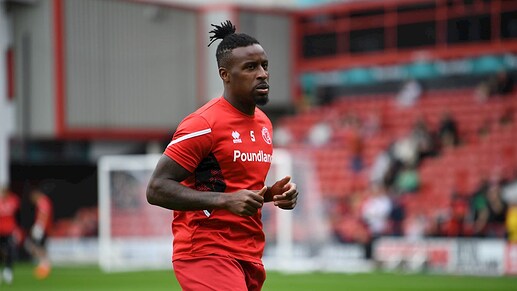 Heading into this fixture, it will be intriguing to see who makes the starting XI given (1) the substitutions that were made and (2) the performance from a number of players in the game.
If you were the manager, what would you go with from the start against Gillingham?.
For me, I'd like to see Ronan Maher given his first professional start, and I'd like to see Liam Bennett starting, but not totally sure if I'd want that to be in place of Hayden White or Taylor Allen, again. One player that is certain to start is the DJ, Danny Johnson who has now scored 6 goals in 5 games in all comps. The man is on fire!
Who is going down to the game? Are there any on here who will have done the Barrow / Gillingham double header this week?
How do you see this game going?
Heart says 3-0 to Walsall, head says 1-1 or 2-1 to us.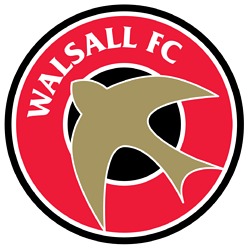 Gillingham vs Walsall - Match Result
Gillingham Win
Draw
Walsall Win