Our second home game of 2023 is finally here as we host Swindon Town in what is sure to be a hotly contested fixture.
Swindon head to WS1 sitting 6th in League Two with 41 points gained from the 26 fixtures they've played up to now. Their away record this season is 5 wins, 4 draws and 4 defeats.
Our visitors find themselves in a bit of a weird situation at the moment as their now ex-manager, Scott Lindsey (funnily enough born in Walsall) left the club in the play-off positions to take up the managerial reigns at Crawley Town who are a basket case of a club this season. Odd to say the least. If no managerial appointment is made before this fixture, The Robins will be led by a joint caretaker team of Gavin Gunning and Steve Mildenhall.
Looking at their squad, Swindon have a good mix of youth and experience, and it is the experienced side we will focus on. First up is midfielder Jonny Williams (who Wales fans commonly refer to as Jonniesta), who has 33 caps for the Welsh national team and did play at the recent 2022 Qatar World Cup. His experience is invaluable to his side, although he appears to have only made 7 appearances so far this season, presumably down to injury.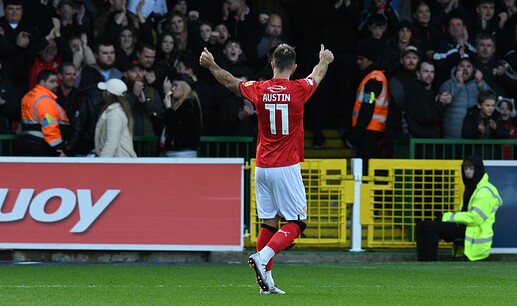 The second experienced player in their ranks is forward, Charlie Austin, who probably needs no introduction to many football fans. Austin was signed by the visitors as a youngster from local club Poole Town, and it is then that he started to make his name. After a career that has taken him into the Premier League and to a host of big clubs, he more recently had a spell in Australia playing for Brisbane Roar for whom he made 7 appearances, scoring.2 goals, before returning to the UK for family reasons, and re-signing for Swindon. Austin made his second debut for the club in their last fixture and made a goalscoring return, bagging after 25 minutes in a 5-0 rout of Grimsby Town.
Talking of fixtures, Swindon Town's last six fixtures have been:
10th Dec - AFC Wimbledon (H) - Drew 0-0
17th Dec - Barrow (A) - Won 1-0
26th Dec - Walsall (H) - Lost 2-1
29th Dec - Northampton Town (A) - Won 2-1
1st Jan - Colchester United (A) - Lost 1-0
14th Jan - Grimsby Town (H) - Won 5-0
Onto The Saddlers now and we have seen top-scorer Danny Johnson recalled back to parent club Mansfield Town where he will continue to stay until a club pays them the figure they value him at. We have had at least one bid turned down already, but I am quietly confident we will see DJ in our colours again pretty soon. With 15 goals in 30 games, he definitely is the goalscorer we've craved for so long.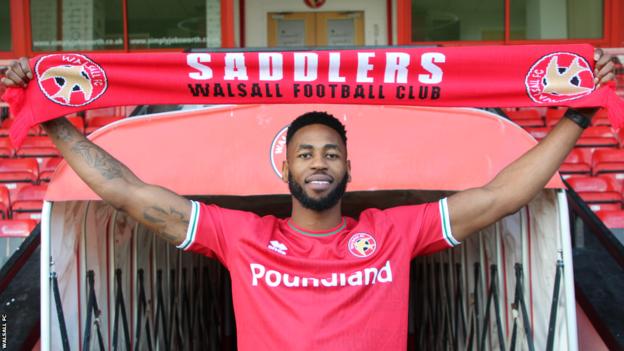 The club have completed the signing of now ex-Forest Green Rovers captain and striker Jamille Matt, who regardless of whether Johnson comes back, should ease the goalscoring burden on other players, and will certainly become the focal point of the attack as and when he plays for us. He has recent experience in League Two and has scored over 30 goals over his last two seasons at this level. An exciting signing in this new-era for the club.
Ahead of this fixture there have been no new injury concerns so as far as we know we can select from a near fully-fit squad again. Who makes your starting XI for this game?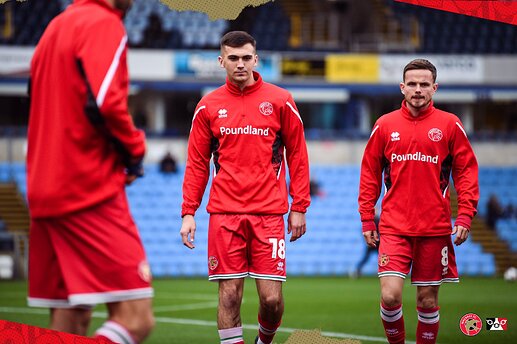 Part of the Bescot Brick Wall, Manny Monthe, is suspended for this game after his sending off against Tranmere Rovers last time out so will Michael Flynn stick new-boy Joe Low into his defence, or will Oisin McEntee get the nod? For me, McEntee would be the one I'd go for, as he brings a more natural balance to the defence.
What are your predictions for the game?
I wonder if Swindon bring enough fans do they get an automatic 1-0 head start, as they seem to love talking about how massive they are(n't).
Anyway, I feel another big performance from the Bescot Boys, and 3 points for us. Let's keep this good run of form going and keep building up a head of steam.
COME ON YOU REDS!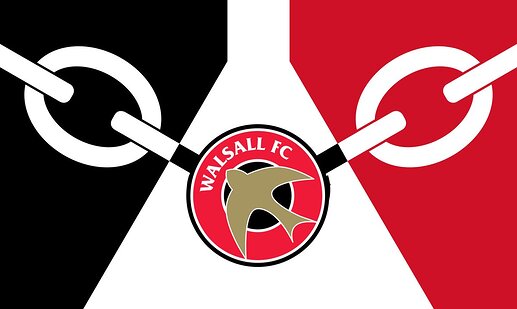 Walsall vs Swindon Town - Match Result
Walsall Win
Draw
Swindon Town Win