Sorry, completely forgot about this

Walsall vs Leyton Orient - Match Result
Walsall Win
Draw
Leyton Orient Win
Don't worry about the missing preview. I think we will win tomorrow though the O's have often done well here if my memory is correct. 2-0 to the super Saddlers.
I think 2 nil to the saddlers , a whole week on the training ground to work on getting ball in the box just where the matt attack like it ! in Flynn we trust UTS
I hope so but this is a tough game. A point may have to be enough but I would be delighted with more. I hope we can play a bit more football than in recent games to help Matt&Matt thrive.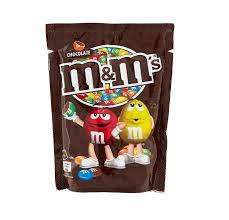 As ever, hoping for a win, but realistically cannot see beyond a scrappy draw. I am sick of hoofball and would dearly like to see us play it on the ground more. As Brian Clough once said, it's called football for a reason, there are no white lines on the clouds.
Both teams are currently defending better than they're attacking-0 -0 for me.
Any sort of win would be great. A vicarious birthday present.
A win as long has he plays Willmott along side Matt and Steve not like last week when he took them off and bought Willmott on.
They have won their last two games after having a sticky patch. If we beat them tomorrow and assume we win our four games in hand we would still be ten points behind them, so quite a gap. It will be interesting to see the game and see if it reflects the relative league positions.
I like the name Orient, I think it's cool, but on the other hand "The O's" is a dreadful nickname, just lazy. Hopefully "The W's" will win tomorrow.
Two Yanks in attendance tomorrow. I'm hoping to see improvements both on and off the pitch. It's been a while.
Tough game. They've got quite a few points on us even after our run so shows they've been consistently good all season. I'd take a draw and a goal from one of our new attacking recruits.
My oldest lad enjoyed the Leicester game so much he is coming along tomorrow, chuffed with that. My wife will also be coming along to increase the audience, and possibly drive so I can have a couple of beers.
I agree with Shrewsbury-Saddler above, both are better at defending so a low scoring game, I will go with us to pinch it with a late winner. 1-0.
Any idea why a block has became available in the away end to purchase tickets for?
I suppose you are too busy taking advantage of the free hotel facilities A @RobHarv3y ?


3-0 loss I'm afraid
League leaders best team we have played
We haven't been thrashed yet so I just have a bad feeling about this
I think it must be some sort of glitch. I don't know how many usually travel with Orient but it should be a reasonable gate. Only 18 seats left in the two centre blocks in the Poundland middle. It ought to be 6k+, but probably a hundred or so less
I would say 5,600, Probably be about 5k Walsall and 600 Orient.