A FRIDAY NIGHT under the floodlights at Rodney Parade awaits the top of the bottom-half of the league Saddlers this week, as we take on Newport County.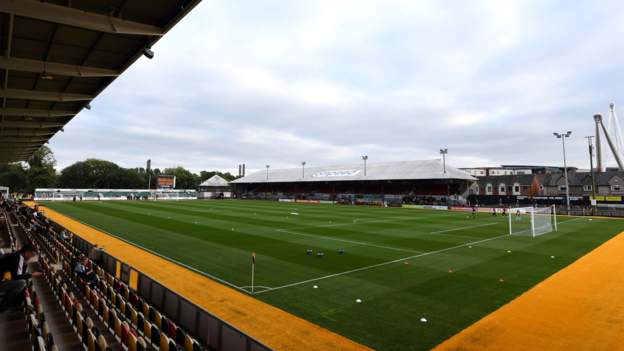 The Exiles are currently 20th in League Two with 14 points from their first 13 games, and are managed by Graham Coughlan, previously of Bristol Rovers and Mansfield Town.
Following their defeat last time out at Swindon Town, Coughlan described his team as "naive, young, and inexperienced", and of lacking a little bit of quality, which could sometimes be the way we describe ourselves!
Leading scorer, Will Evans could be an injury doubt for the game after having to be substituted last time out, and he is their top scorer with 9 goals in 13 matches. He was signed from Cymru Premier side Bala Town in 2022, and after a steady season last season playing as a winger or a wingback, he seems to have found a new home as a striker!
Newport County's fixtures over the past month have produced the following results: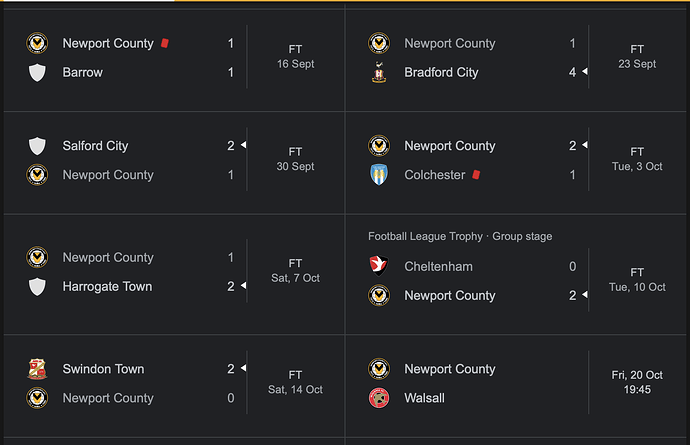 The Saddlers head into this game on the back of a 4-1 victory against Gillingham, a result that not many people would have seen coming before it happened. Isaac Hutchinson was the star of the game, sealing a first career hat-trick and gaining an assist for the other goal. Let's hope he can keep this form going for a good while yet.
We head into this game 13th in League Two with a fairly consistent inconsistency, winning games you wouldn't expect, losing games you'd never have us down to lose, and drawing a fair amount also. If Mat Sadler can iron out some of the inconsistencies, we could be pushing the play-offs and the top three, as there is no doubt we have the players to be competing.
Heading into this game, there is no early injury news, however I believe that Liam Gordon will again be unavailable as he will be taking part in the second leg of Guyana's fixture versus Puerto Rico on Tuesday.
Should there be no new injuries, I would be surprised to see any changes to the starting XI on the back of the result at the weekend, but do you feel MS will make any changes? Would you make any changes? If so, why? Let us know your XI's.
For anybody heading to the game, hopefully you see another victory the makes the travel worthwhile. Is anyone making a weekend of it? What are others doing with no game on the Saturday?
Keep backing the lads.
UTS
PS. This game should be available on iFollow to view as it doesn't clash with the Saturday blackout.
Newport County vs Walsall - Match Result
Newport County Win
Draw
Walsall Win