3-0 to the saddlers and play them off the park in the process.
The way we've attacked lately this could happen.We will stuff someone. Hope its Exeter
But what about the way we've defended lately



I am confident we will this. I shall wear my lucky pants…
Proper wierd watching highlights of last season and seeing a crowd at the Bescot!
This was last game before lockdown: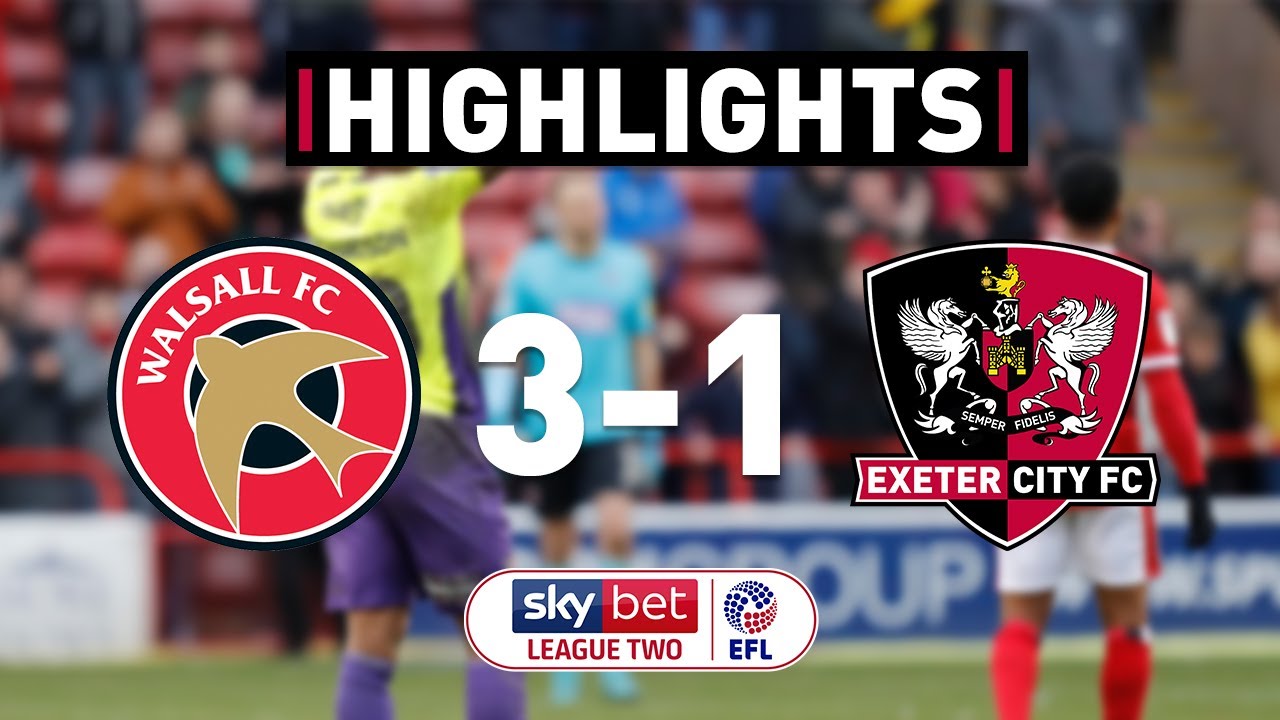 Loved Gordon's run for the 3rd, will be a big miss but Adebayo enjoyed playing v them last season.
I have been wearing my lucky pants since the first game of our unbeaten run.
I'm also going for a Desmond 2-2.
Exeter will be strong opposition, capable of scoring against weak, or mistake ridden defences.
Still looking forward to DC's team lottery though.
That's one reason to be grateful that we're not allowed in the stadium. You must be stinking the place out by now if you've had them on that long.


3-1 to us.
www.JustGiving.com/crowdfunding/WalsallFCCovid19 for any donations of pies, pints, tickets, goals scored, whatever it might be
Thanks for all the help so far

I've taken the plunge and paid my 10 squid to attempt to watch in ifollow for the first time! As I am having to isolate at the moment, got nothing better to do!!
I'd love it to be a repeat of the 3-1 in March!! I have a feeling we're going to draw though,1-1 or 2-2. We will create chances and score, just can't see us keeping a clean sheet.
There are some questions here.
Do you take them off between matches?
Do you have to sleep in them?
Do you also have a rule that they can't be washed until we lose.
Or do you rip/cut them up when we do lose?
I hope for a win, but I don't like that stat, we're unbeaten. It can have some detrimental effect. Cleansheet yes, another mistake in defence no.
Social distancing must come easy to you then

I only posted for comedy effect. I'll have you all know that I change my under crackers once a week whether I need to or not.
However, I do wear red socks on matchdays for luck. (True).

I used to have some lucky red socks, but they were worn and washed so much they became pink, and they wore out as well.
Did us proud for a while though, kept us up in 2002.

Mrs DS buys me a pair for the start of the new season. Usually Pringle cuz we'em posh.
The iFollow stream is now live.