Can we nick name him Toby or wing nut

welcome Harry think he could be a great signing
Nephew told me this morning, but told me not to say anything yet

Fab good to see Mark Fogerty get a mention fab guy and knows a good player from his roles at Birmingham city and Solihull moors so gives me confidence in the signing
Is he related to Shane MacGowan?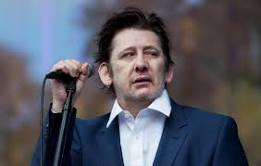 Superb signing, hugely impressive in the pre-season to date and by all accounts has been a really positive impact on the training pitch.
Always a fan when we sign a player that has looked good on trial

Could turn out to be a steal.
Trust me it is

Looked decent on the ball against Villa, hopefully he'll be useful for us
My old mon used to call our kid that when we were kids

"Get down them stairs Wingnut, I wanna word with you"

Fair enough but he looks like he needs to sneeze.
I like this signing, really impressed with him against Villa.
No need for such a snotty comment…
Looks a good prospect and as @el_nombre eluded to it could be a shrewd bit of business this.
I haven't seen the lad but from what I have read he looks a decent signing. I would much rather sign youngsters from non league than old guys who are on the way down.
When did anyone ever sign someone from Alvechurch who turned out good….
What position does he play ?
Centre half i think? well defender anyway

That's where he has played so far.
Does your nephew know how much the "undisclosed fee" we've given Alvechurch for him happens to be?