So after we won our "Cup Final" on Tuesday night, we are back down to earth with a bog-standard League Two clash against The Cumbrians of Carlisle United, in what must be one of the easiest games (albeit one of the longest too!) to get to from ground to ground for us this season.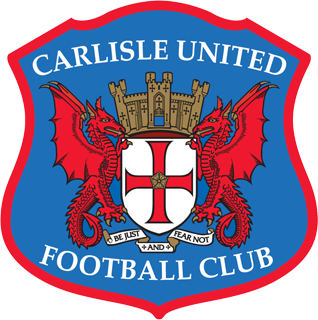 Carlisle United are managed by ex-Bristol City manager, Keith Millen, and currently find themselves sitting 23rd In League Two with just 2 wins from their opening 18 matches! Going into this game they haven't scored at home for 5 games, and haven't won a league game for 12 matches. A perfect recipe for a Carlisle win then, isn't it?!
The Cumbrians last six results have been:
30th Oct - Northampton Town (A) - Lost 3-0
6th Nov - Horsham (H) (FAC1) - Won 1-0
9th Nov - Morecambe (A) (PJT) - Won 2-0
13th Nov - Barrow (H) - Drew 0-0
20th Nov - Exeter City (A) - Lost 2-1
23rd Nov - Harrogate Town (H) - Lost 2-0
Moving onto The Saddlers…
We head into this game on the back of an impressive 1-0 victory against Port Vale with hopes of a second successive victory to help propel us towards the play-off places.
Unless news comes out to the contrary, we appear to have a fully fit squad to choose from, with no confirmation that Conor Wilkinson is injured from Tuesday, perhaps he was just knackered? The only Saddlers player missing is of course Rory Holden.
The starting XI from Tuesday deserve to start again should they all be fit, but on the flip side they all gave a lot so I would suggest we may see a couple of changes, but I'm unsure of where and who. Perhaps Liam Kinsella will make his return to the starting XI in place of Brendan Kiernan, leaving Jack Earing free to take up the number ten role? What do you think?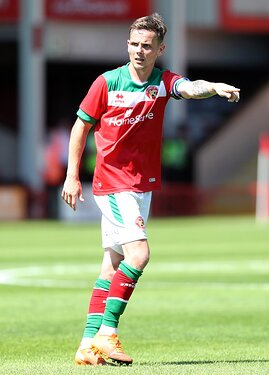 How many of us off here are going Saturday? It'll be a cold one as the weather reports suggest it will be anything from -1 to -3 degrees overnight, so wrap up if you do go! Hopefully a few goals to celebrate will warm you up.
Carlisle United vs Walsall - Match Result
Carlisle United Win
Draw
Walsall Win