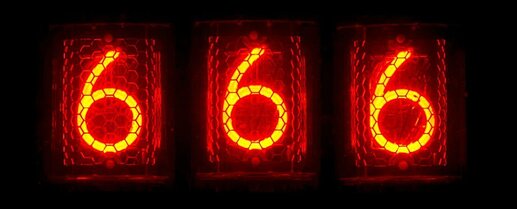 666 - The Number of the Devil - and the Devil is certainly in the detail here.
6 Games lost in a row by Scunthorpe United
6 Games lost in a row by Walsall FC
6 Pointer in a relegation battle coming up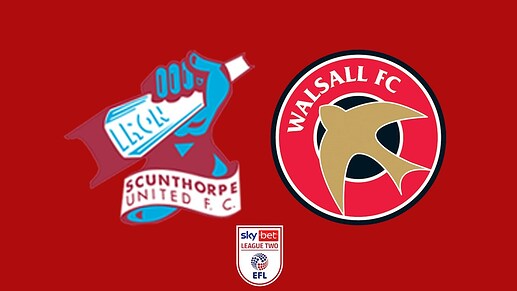 What a treat we have in store for us this Tuesday evening. Bargain Basement football at Glanford Park (or the Sands Venue Stadium, as it is now officially known) as rock bottom of the whole English Football League, Scunthorpe United host nearly-rock bottom of the whole English Football League, Walsall, in a clash that I'm assured the world's media can't wait to watch…
The Iron find themselves 24th in League Two after winning just 3 of their 29 league games this season. They have just 19 points, and they are 3 points away from Oldham Athletic in 23rd following a home loss to them on the weekend just gone.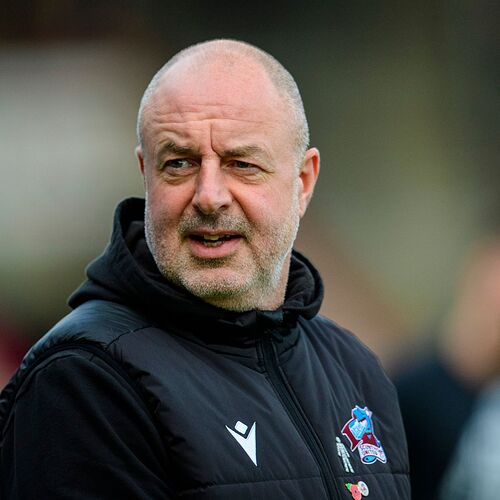 The hosts are now managed by Keith Hill who was appointed on November 5th 2021, but this doesn't appear to have done a lot in the grand scheme of things, and it is looking bleak for them this season.
Looking through their squad list, there aren't too many players that are easily recognisable, but two that stick out to me are Anthony Grant (ex-Shrewsbury, who belted the ball straight into Isiah Osbourne's face from a drop ball), and Luke Matheson (the lad who made his debut as a 15 year old at Rochdale, and is now contracted at Wolves).
Scunthorpe United's last six fixtures have thrown up the following results:
8th Jan - Tranmere Rovers (A) - Lost 4-0
15th Jan - Exeter City (A) - Lost 2-0
22nd Jan - Newport County (H) - Lost 1-0
25th Jan - Bristol Rovers (H) - Lost 3-2
29th Jan - Port Vale (A) - Lost 1-0
5th Feb - Oldham Athletic (H) - Lost 1-0
Onto The Saddlers and Matt Taylor and his team head into this game on the back of SIX consecutive losses, and with only THREE league wins since (and including) the 30th October 2021.
Not a lot to say on the playing side of things really. Threadbare squad, no confidence, no goals, no excitement. The list could, and does, go on.
After suffering what seemed to be a bit of a KO on Saturday, I doubt very much that Jack Earing will be in the squad, so it may see Joss Labadie restored into the starting XI, who along with Hayden White is one more yellow card away from a suspension. Such is the way our season is heading, you can bet on it that they both pick that booking up on Tuesday and are then both out of the same game.
New signing Devante Rodney - how injured is he? Might he make an appearance on Tuesday? Who knows.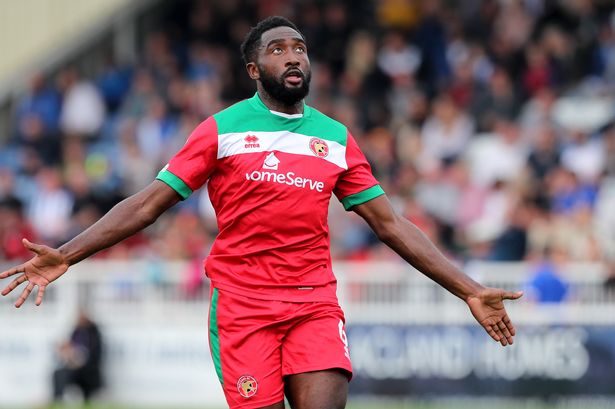 One positive is that Manny Monthe is back available for selection following completion of his seven-game ban, but given the lack of competitive football action, will he be put straight back in, or will he have to settle for a place on the bench?
Anyone going to this game? I definitely won't be, I might order it on iFollow if it's on, but will see how arsed I feel on the day.
Plenty of other stuff to say on the club, but that is better left for other threads to save this being hijacked.
If we can't beat this lot, we may as well give up now. They've scored 21 and conceded 50 in 29 games. By far the worst record in the league.
Good luck to everyone who decides to brave going to watch it live.
Scunthorpe United vs Walsall - Match Result
Scunthorpe United Win
Draw
Walsall Win