Match highlights leaked already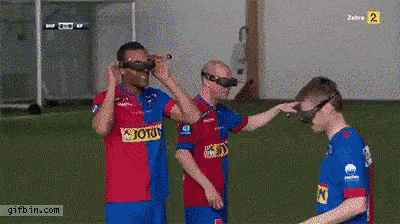 we should be playing 4-3-3 with this squad of players especially if Rodney is fit and ready and monthe is back
Like many other posters i just cant see where the goals are coming from
? Taking away the misfiring striker(s) we dont weigh in with any goals from anywhere else especially midfield or a defender or anyone actually getting a header in from a corner or set piece
Earing is definitely out according to Joe Edwards and Rodney 'remains a doubt'
So we go into tomorrow's game a much weaker one than starter the new year

Desperate team selection as we have so little to choose from in midfield.
Monthe to replace Leak and Rodney (if fit) to replace Wilkinson.
Kinsella is a given, and then select any 2 from
Labadie, Perry, Bates, Osadebe, Kiernan
Rushworth
Meyanese Daniels Monthe
White Kinsella Osadebe Labadie Devine
Miller Rodney (or Wilkinson)
Leaving the kids on the bench, none of whom are trusted by Taylor + Shade.
We need 3 points, but struggling to see how.
We know we don't score from set plays, we hardly ever get crosses in, our midfield has zero creativity, and Miller is always out-numbered. It will be a long watch.
Storming 4-0 away win, a hat-trick from Kinsella with Ladabie adding a goal and 3 assists!
Go and lie down in a dark room, and lock the door.
After a good week an all


And a yellow card, don't forget the obligatory yellow card.
Earing out of tomorrow's game as part of concussion protocol
Anyone know if this is on Ifollow?
Plus, we will probably not have 'Dave' either, has this board never heard the words 'due diligence'.
This match might decide the future of our League status, lose it and we are in deep dodo's. (Oldham will deffo pick up in the coming weeks) Pomlett will HAVE to sack Taylor if that happens, god only knows what will happen after the mutual consent departure. I bet he would put the ghostly figure of McDonald in charge!!
Just seen the extended highlights of the Northampton debacle… Wilkinson does NOT wan't to be here does he!
Yes on audio only for us in the uk
I thought that midweek matches were available. Has that changed?
Remember thinking that was one I could watch if I weren't going. Just checked and it is available to watch with ifollow.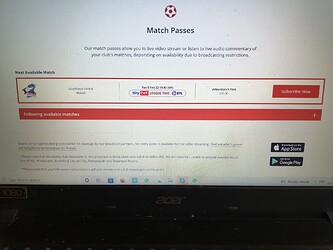 Just checked and it's showing as available to listen to tomorrow
You can watch it on IFollow
As is usual for midweek games, it is definitely available as streaming video in the UK (as well as overseas).
As a side thought - perhaps if we all had super fast broadband the team might move a bit quicker? They could have been playing slower so that the old dial-up modems can keep up?

Thanks all. I had £10.00 burning a hole in my pocket and I am deciding whether to throw it straight down the bog or waste it on Ifollow.