This weekend we are off to the South West of England to take on Swindon Town who just so happen to be managed by our former manager, Michael Flynn!
Flynn has his new team sitting 5th in League Two with three victories and three draws from their six league fixtures so far. Interestingly, if they had won their abandoned game at the start of the season, they would now find themselves top of the league on goal difference…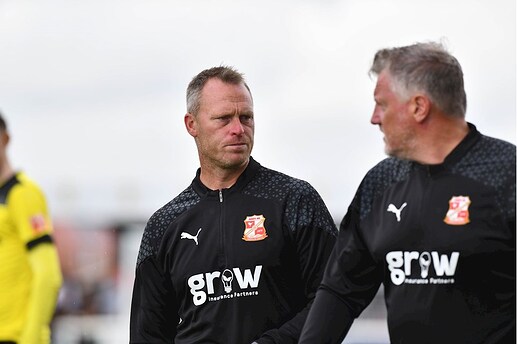 Unbeaten so far in League Two, Messrs Flynn and Hatswell aren't likely to want to take their first loss at the hands of their previous employers.
A number of The Robins' players have played for The Saddlers over the past few years, whether on trial, loan or permanently, with Reece Devine, Tyrese Shade and Tom Brewitt in their ranks. Of course, one Swindon player known to every single Walsall fan, I would imagine, is combative midfielder Liam Kinsella who up until this season had spent every single year of his professional career at WS1.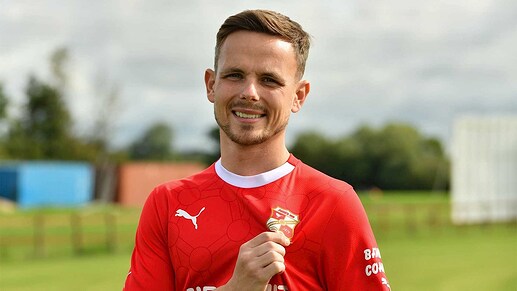 Kinsella has made 4 appearances for his new employers this season in the league, mainly from the bench, collecting 1 yellow card. He didn't make an appearance in the squad last time out, but should he be available to play in this fixture I wouldn't be surprised to see him starting. I'm sure the Saddlers faithful will give him a warm reception should they get the opportunity.
Swindon Town's fixtures and results so far this season below: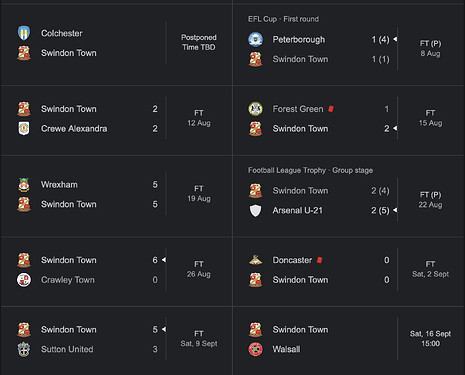 Onto The Saddlers now, and Mat Sadler's team find themselves just 4 points off the top of the table, after an almost remarkable away win against Salford City last time out. Remarkable because we hadn't won an away game since Boxing Day 2022, ironically away at our hosts in this fixture, Swindon Town!.
Danny Johnson has been on the bench for the last two games, and both have resulted in a victory for us, so I guess in theory it is hard to argue for him to be starting at the moment, but do we believe that this is just a tactical decision, or could there be more to it?
One person that certainly won't be involved in this squad, or any others moving forward is Chris Hussey. The summer signing from Stockport County announced his retirement earlier this week, in what is very strange timing, leaving us quite short at the back as it stands.
Talking of defenders, Stoke City loanee, David Okagbue wasn't at his best in the first half against Salford, whilst Rollin Menayese is still not fit enough for the team following his injury. With his in mind, Taylor Allen will certainly need to maintain the form he has shown in our last two fixtures, otherwise we may find ourselves struggling at the back if Sadler continues to play 3-5-2.
Midfielders Ryan Stirk and Oisin McEntee appear to be building up a good rapport which could flourish as the season goes on, with the latter starting to add goals to his game, which could become a game changer for us.
In the forward positions, Freddie Draper must be guaranteed to start games at the moment after his recent spell of form, so that leaves one position for Aramide Oteh, Jamille Matt, Douglas James-Taylor and Danny Johnson to take to partner him. Who gets your vote?
Who would be in your starting XI for the game? Let us know.
If you're going to the game, enjoy it, and brings us the three points back home. Two away wins in two weeks, can we do it?
A promising start all things considered, 4 points off top spot and simmering nicely.
Come on you Reds!
Swindon Town vs Walsall - Match Result
Swindon Town Win
Draw
Walsall Win