PLEASE NOTE THIS IS A 1PM KICK OFF
Our travels this weekend give us a relatively short trip to Mansfield Town in a 1pm Kick Off as the hosts are trying to see how much money they will save by not having to use the floodlights, even though they will still probably use the floodlights. What a bright idea, eh?
Enough of the jokes.
The Stags are managed by Nigel Clough who is just a month short of his two-year anniversary in charge, and who himself was an accomplished footballer in his own right before heading into management. Clough has a win rate of 45.5% for the hosts, from a total of 110 games managed, making this his second most successful job in terms of overall win rate, with his stint at Sheffield United taking first place.
The Stags are nicely placed at the moment, sitting 5th in League Two with a record of 7 wins, 2 draws, and 3 losses from their 12 games played up to this point. Looking specifically at their home form, they have not suffered defeat so far this season in the League at the One Call Stadium (or Field Mill for the purists amongst you), with 3 wins and 2 draws.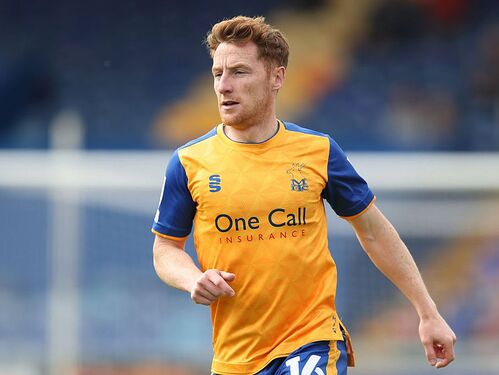 Looking at the squad they have in place for this season, their is a lot of experience throughout, with two of their regular starters being old in footballing terms, with midfielder Stephen Quinn clocking in at 36 years old, and right-back James Perch coming in one better at 37 years old. If our own Andy Williams and Peter Clarke make the pitch at the same time, I wonder if this would come close to being the oldest 22 players on a pitch in a professional game at any one time (in the UK at least)?
Mansfield Town's last six games have been:
17th Sept - Gillingham (A) - Won 2-0
20th Sept - Grimsby Town (A) (PJT) - Lost 2-0
24th Sept - Crewe Alexandra (A) - Won 2-1
30th Sept - Hartlepool United (H) - Drew 2-2
4th Oct - Derby County (H) (PJT) - Drew 1-1 (W 6-5 pens)
8th Oct - Barrow (A) - Won 1-0
Now onto The Saddlers, and what a difference a few games makes.
Just a short while ago, Michael Flynn was tearing his hair out at having gone 13 games without a win across all competitions, and now all of a sudden we find ourselves on a 3 game unbeaten run, with 2 consecutive wins. Football eh?
Heading into this fixture, confidence within the squad is up, performances are getting better slowly but surely, and there is a sense of optimism coming back in supporters. Last time out against AFC Wimbledon we were comfortable winners as it turned out, and there were promising performances from players who had been suffering a dip in form or a lack of confidence such as Isaac Hutchinson who bagged his first goal of the season in the game. He will be hoping for more goals to follow, as do we all.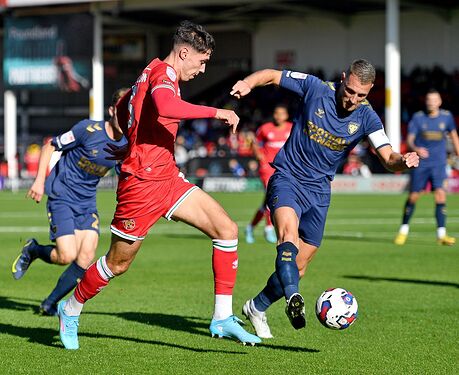 Due to the way our securing of Danny Johnson ended up, with us having him on a six-month loan instead of a permanent deal, we will be without our leading goalscorer in the fixture as he isn't allowed to play against his parent club. Having scored 8 league goals in 13 league games, this is going to be a big miss, but it is a chance for one of the other strikers to step up and make a difference, and this leads us into the team selection for the game…
With no DJ for us this time out, I suspect that Andy Williams will be out to record a goal or two for us from the start, with perhaps Timmy Abraham taking his place on the bench. Douglas James-Taylor has done enough in the last two games to keep his position next to Williams.
There is no new injury news to report at the time of writing, so other than the enforced change I don't see any reason as to why Michael Flynn wouldn't continue with the same team that has started our last two victories. Do you agree with this, or are there any changes you would make?
As of this evening (Wednesday), 550 tickets have been sold to Saddlers supporters making the trip, with this number expected to grow over the following days. Amazing support yet again, even more so considering the crap kick off time! Be loud, be proud and bring back the 3 points, and let's keep this momentum going now.
Predictions for the game are most welcome, as usual, and if anyone can help another supporter find the places to eat and drink then feel free to let us know where you're headed.
COME ON WALSALL!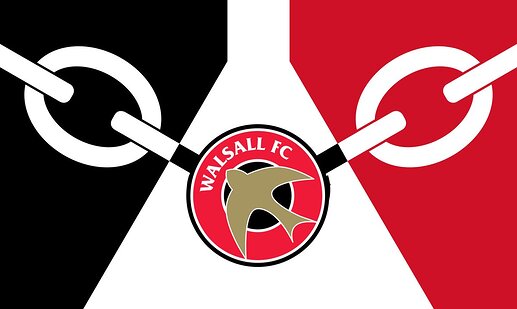 Mansfield Town vs Walsall - Match Result
Mansfield Town Win
Draw
Walsall Win