The Wombles from Wimbledon Common and AFC Wimbledon head up to WS1 this weekend as we look to respond to a defeat against Swindon Town last time out.
AFC Wimbledon are now managed by Johnnie Jackson, who was a respected player in the EFL for a number of years, and find themselves 11th in League Two prior to this clash, with 11 points from 8 games.
After a fairly steady start, The Real Dons and their supporters may have their eyes on big things this season, with many hoping for a push at the playoffs at least, to try and propel themselves back into League One. One player who is definitely helping their cause is winger, James Tilley.
Tilley was a summer signing from League Two rivals Crawley Town and is on fire for the club at the moment, scoring 7 goals in his 8 League Two appearances as it stands, so we certainly need to pay close attention to him as he looks to extend that record.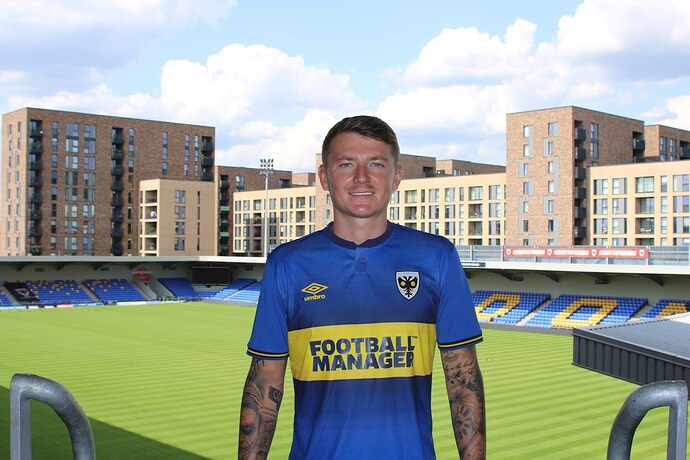 One other player in their squad, who has made 5 appearances, is the rather funnily named Armani Little, which said in a Black Country accent is probably a bit funnier than it should be. He is 5'8 if anyone wondered.
Anyway, back to the football, and AFC Wimbledon's last few fixtures have provided the following results: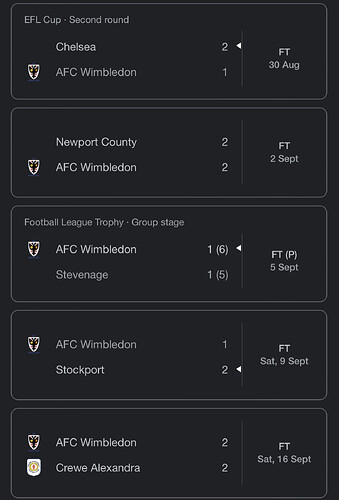 Onto The Saddlers now and after defeat last time out at Swindon Town we find ourselves 14th in League Two in need of another three points to keep up with the leading pack.
Disappointedly we conceded after just two minutes last time out which kind of set the scene for the rest of the game, and Tom Knowles getting himself sent off wasn't much help either.
With Knowles being suspended, what formation and lineup are you expecting to see? I assume Joe Foulkes will be in at RWB, and will we see the return of Danny Johnson as the spearhead of our attack?
Who gets into your team?
The next few games for Walsall are crucial as we seek to find out exactly what we could be looking at come the end of the season. There's been some promise so far, but there's also been some poor performances and results thrown in too.
Hopefully, this Saturday sees The Saddlers with 3 more league points and a climb up back into the top half. A defeat and we stay rooted in the bottom half, where a gap may start to appear game by game from those chasing the top 7.
Enjoy the game if you're going, and get behind the lads. UTS!
Walsall vs AFC Wimbledon - Match Result
Walsall Win
Draw
AFC Wimbledon Win