They really are an f'ing joke!!!
Looks like they're filming it off the toaster from the Bonser Suite kitchen
Are you suggesting it was filmed by Pathe? Or is it just Pathetic?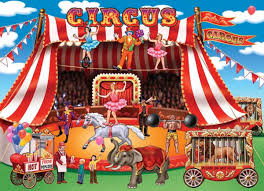 I can see a back off Heslop in the next lot of programme notes

Some basic errors here.
Don't change at the last minute, but knew about the upcoming event for a few days at least.
Test, test and test again
Buy a mic
Buy a tripod
It could of been ok if the above two were sorted.
By the look of the header pic, you've got access to a decent camera. Use it
Don't lower your standards
We can go on…
Fair play for owning up though.
Very nice…the camera looks ok too.
Shocking coverage of the Press Conference. Ever since Dale Moon left, media coverage has been so poor.
They bring a whole new meaning to the phrase 'Media Circus'
I'm sure those at the club will react to this behind the scenes that we're just moaning again.
But what they need to do is pull their heads out of their arses and realise lots of areas have been shoddy and slapdash for too long. This isn't a one off.
It's another example of us not even getting the basics right.
As someone said on Twitter, I'm sure this has happened before like when Taylor was announced.
If it's happened before you'd think everything would be triple checked and tested before the event.
It's just amateur hour.

Poor work, but fair play to the guy for taking responsibility for it and realising it isn't acceptable. It behoves us to give him a chance to rectify this.
We get a decent manager in, in what many consider a real genuine coup. Eyebrows are raised, people think changes may really be afoot and other/rival clubs take a bit of notice. Then we put that out and make ourselves look like amateur clowns.
Such a simple, minimal cost thing to get right.
Is there anything the club does that you won't excuse or find an apology for?


agree I do feel he's been hung out to dry a little as I would have imagined all parties would have agreed how this was going to be aired. It's just a big opportunity missed to advertise to the fans what the vision was. there's been a fair few media basic errors this season tbh.
Don't these boys come directly under Mr Mole's remit? Enough said.
Couldn't Mrs Tisdale do the job on a voluntary basis, alongside her various Saturday duties?
Working in comms industry I'm conscious to not immediately stick the blame on the media team. As with everything at the club, I'd guess that the equipment they're using isn't the best and the support/training provided from above probably isn't there.
The media guys seem like genuine people, trying their best and they'll be feeling pretty bad about what's happened. Hopefully they can work with WM or the Express & Star to get hold of the audio and put that out instead.
I've no idea if he has or not. But I think we should all live by a principle that, if someone owns up to a mistake, takes responsibility for it and commits to improving, we give them the chance to do so.