If he's anything like Genghis Khan we should slaughter this league.
I'm concerned his performances will be up and down
Hopefully will be on another level
Does that mean that Otis is aard?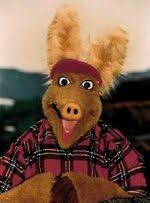 Wrap up. That's crazy. Get the bloke in for half time entertainment. Sod playing.
Note to self: stop thinking about the club. Because when I did this and was wondering who could replace Holden, in January at earliest, a new signing appeared. Ok, end of blabbering.
Warm welcome. No pressure and many good games.
Can we get a Ninja chant for him…

Anyone seen the interview on youtube?
Dear god, we must have the worst media team bar none.
Rinse and repeat with the same turgid questions.
'You must be pleased to have finally got this over the line?'
'What made you want to sign?'
'For fans who don't know you . . . '
Boring, f'ing boring.
He should be great at getting the ball back if it gets stuck on the roof, or scaling the fence to get the ball back out of the gardens.

Tom Heslop needs to change his script , he's been using the same line of questions for seems like forever .
Sorry it's so predictable and boring .
If he's anything like me he couldn't stand the scouse wa**ers I've never took to scousers whenever we go abroad I avoid them like the plague.
Thought our accent was bad , but scouse is the worst in the world
There just big headed mate I can't stand them they all think they are something in fact I've never met a quiet one.
Such lovely thing to have a saddler who I can share a 2nd name with lol
Btw I wanted to know if he rejected terms of a new contract or was he released by hes previous club good player experienced but I'm sure he plays middle of the park.
Seems like Alfie's going on loan to soon
Tbh I was expecting Hal Robson kanu to sign as he loves training so much with us lol but he was always long shot wasnt gonna happen.
I'm a little bit disappointed that he doesn't appear to offer us an option as goalkeeping cover.