… and a happy Bastille Day! What would we give for another Jean-François Peron?
Jeff Peron… what a player!!!
Great player, have we had any other good Frenchmen? I thought Boli but he was Ivorian. Bossu wasn't exactly good and that's me all out of French Saddlers!
There was Jean Jacques Eydelie (same time as Tholot I think), also known as Jean Jacques Idlegit.
Pierre Essers sounded a French name but I think he was actually Flemish or a Walloon or something.
Was Regis Gerrault French?
Found a site listing clubs and players by nationality, and according to that these are our French Foreign Legion:
Samassi Abou
Frédéric Biancalani
Roger Boli
Bertrand Bossu
Jean-Jacques Eydelie
Claude Gnakpa
Jean-Phillipe Javary
Mathieu Manset
Jean-François Péron
Ludovic Pollet
Eric Skora
Didier Tholot
Sofiane Zaaboub
Matthew Mansett has to be the pick of the bunch
Apparently Essers was Dutch. Can't find any mention of Regis Gerrault?
His name sounds French. I don't think he played a League game though, iirc his career was a start in that classic win over Brizzle Rovers by penalties in the Autoglass and then a sub appearance in a miserable F A Cup defeat at Deepdale. And then he disappeared…
With a name like Rene ("Listen carefully, I will say zis only once") you'd expect Gilmartin to be at least part French.
Didn't leave an impression on me at all.
Curly blond hair, smallish, left winger. I'm pretty sure those were his only two games, and I'm not sure how long he played at PNE, I know he came on at some point, maybe only for a few minutes.
Looks like about a 30% success rate on French imports . We did find a few gems in peron and boli though. Even if as the rumour goes boli seemed to think he was signing for a team in a league higher.
Did you know that the first-ever French footballer to play in the English Football League was Eugène Langenove, for Walsall in 1922? Fame for the Saddlers!
That's a heck of a fact @Pedagogue . What a pub quiz question that would be.
According to Google images, this is the man: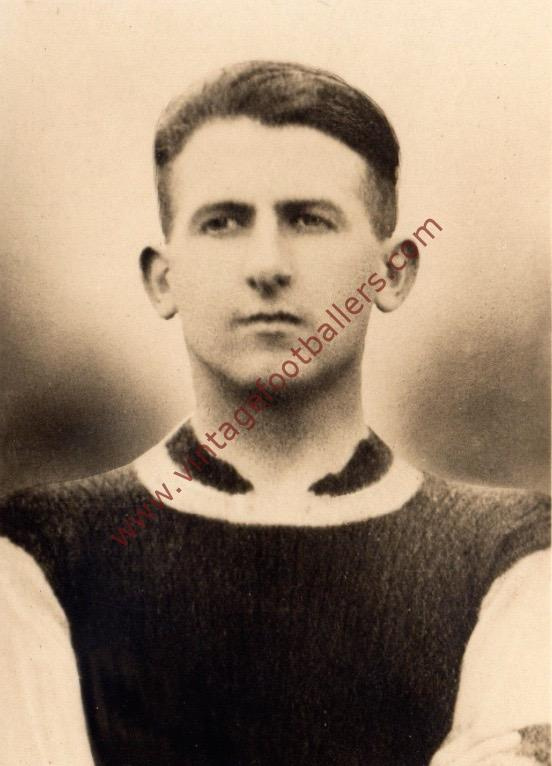 Do we need to retitle this thread to "Fierté du pays noir"?
To tie these posts together, I recall, many years ago, a university did a study (why? I don't know) about which British regional accents the French most liked. To much sneering, incredulity and guffawing from the London media, the Black Country accent came out top!
Perhaps that's not so strange if you think that the Black Country became home to large numbers of French men and women here in the 17th Century, who arrived, amongst other things to start the glass industry. Methinks that's why they say 'bonk' (banque) in Gornal, rather than bank!
Anyway all of this goes to prove that Bescot was the natural home for Andy's list of Frenchies who have worn the red. As you say, it's the Saddlers Légion étrangère (which means, I think, two pints of Batham's, landlord)
Many French Huguenots fled to Britain to escape Catholic persecution in the 17th century. Many would have settled in the Black Country.