Honouring a great man and servant to Walsall FC. Proceeds to the Wayne Evans Memorial Fund.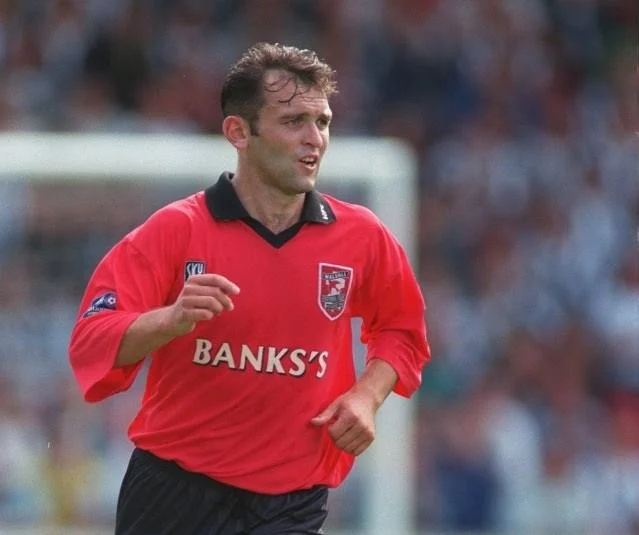 I don't normally bother to attend preseason games, this is the first time I can remember being genuinely hacked off I will have to miss it.
I'm going, gotta support this
Same here, dont normally go to pre-season games but will be coming to this
Got our 6 today, be good if some of those who attended Saturday can turn up for a far more important game
Going with a Dale fan - which seems quite appropriate
Dont think i can make this but will buy a ticket regardless
That's a good idea, will do the same.
Around 350 tickets sold as of last night
Superb idea
Just bought one

That's terrible, hope more turn up, expected 2 or 3k
Me and the Mrs are going. Our kid is bringing his nipper aswell. Tickets arrived this morning.
Is this like a 1st team friendly or are legends playing?
I know Jimmy wanted to play
After the villa game, Sadler said in his post-match interview that the players have a behind closed doors friendly before the Rochdale friendly. Taking that to mean the Rochdale friendly is for the current squad.
It has to be the 1st team playing with just one more friendly after that.
We need a backup keeper

I pray we have decent turn out for this. Evo was a fantastic servant to both clubs. I didn't know him on a personal level but only ever hear positive responses. A player that certainly gave 100% for us ever time he played…. Let's get behind this one!
It's not on the fixtures board at the ground. I'm sure it said next home game was Stockport when my lad had training this afternoon
Poor from the club . Basics live by the ground go past it every day and noticed on a few occasions it's not been changed for several days after the previous match .
It's there for a reason on a busy road with lots of passing traffic. Even if it attracts an extra 50 fans per game that's a grand and pays a player or 2s weekly wage .
All proceeds gling to the family not the club