All the best Liam. Thank you
Can I be the first to say "When is Kins coming back"
Does this mean Thanatos goes into retirement?
Good luck Liam Kinsella. Gave his all for this club and I hope he never read some of the bizzare stuff written about him on here.
Can't say I'm particularly bothered to see him go on a footballing level but he seems like a nice person.
All the best Kins, thank you for your service and good luck
What a fantastic post by Kins on his time at WFC and how special the fans are to him. A 100% wholehearted player who always did his best. Best of luck Liam for the future. Top man.
Where's White's statement???
All the best Liam, you deserve a chance somewhere else

It's being sent in a card.
I hope that, if and when he returns to Bescot, he will be given an ovation. Former players are often booed but I hope this one isn't.
Outstanding human being and there's not many times he's left that pitch and can't be proud of the effort he's put in. Ultimately not good enough, but that's what most of our "Legends" end up as
I think I prefer to say not the right sort of player. For what he does, he is great.
Agree, said for a while he is a useful player, but needs to be played in a holding role, very much like Adam Chambers, i.e. shielding the defence with 2 or 3 more attack minded midfielders in front of him. Still think he would have been useful for us.
All the best Liam!
Wherever kins ends up I wish him all the best because he's been a magnificent and loyal player.
Who knows one day when he is no longer playing he may well return in some capacity. I certainly hope so.
After being player of the season in 2020/21 and 2021/22 where did it all go wrong for Liam Kinsella?
The obvious answer is the signing of Brendan Comley, who had spent the previous three seasons failing to establish a regular place in the side at Bolton, and then dropping to non-League Dagenham.
Michael Flynn decided to play Comley and Kinsella, two defensive players, together in midfield, two players doing the job that Kinsella had excelled at on his own previously.
This was never going to work well in the long run, and as a result of losing his purpose Kinsella lost form, and the overall quality of the play in the team suffered.
I assume that in his next club he will be given the role that he can play, and if so he will again be a fans' favourite and an important member of the team.
Good luck mate, shit decision by the club. Sure you'll do better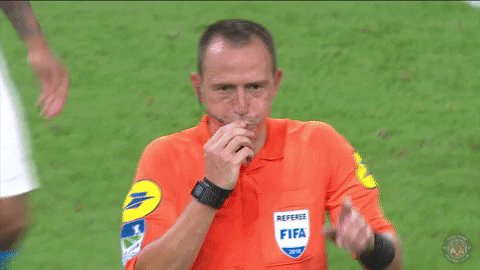 I can't let that one go

despite him being a fantastic servant and committed always - he has never ever 'excelled' as a holding midfield player.
An alternative commentary would be that Comley has come in, and proven in the last 5 months that's he's a better player than Kinsella. That's why Kinsella is going - we need better.
If Kinsella was a class above and 'excelling' he would have been given a contract a year ago. He hasn't been. He's just a very committed player that we have taken to as a fan base because of his service and the commitment in tackles. He isn't a great midfielder - he's just sort of ok.
That said, I wish him well and hope a future club, and/or manager improves him.
You can. Plenty of threads where this has been discussed to a death. This is a thread to thank a player for good service to the club, not for more forensic opinion on his shortcomings.
Yeah it's why some of the well wishes wear a little thin. It's why the player will be missed but the endless boring rhetoric won't.
As I said, not for this thread.
I am not going to argue about his quality, but I did not say "a class above". To be voted player of the season twice by fans does represent, in the opinion of those fans, excellent performance.
I do not see why he would have been given a new contract one year before the end of his existing one. That would have been very unusual, it is certainly not the normal situation.
But year after year, each different manager before Flynn did offer Kinsella a new contract, at times when the vast majority of out-of-contract players were released.