Into September we go and our first fixture of this month sees us hosting Colchester United in an early season bottom seven clash.
The U's head to WS1 sitting 22nd in League Two after their first win of the season last time out against then-tabletoppers Gillingham. They've played 4 league games this season in comparison to our 5 after their season open at home against Swindon Town was postponed for a waterlogged pitch just 30 minutes before kick off!
Our visitors are led by Ben Garner, formerly manager of Bristol Rovers, Swindon Town & Charlton Athletic, who seems to have a pretty good record against the Saddlers as a manager. He had a reputation for playing attractive football in previous roles, especially whilst at Swindon where they labelled his style of play as Garner-ball. Following a slightly unsuccessful spell in South-East London with Charlton he's dropped back into League Two where he will be hoping to rebuild his reputation and move back up the leagues. The start to the season needs some improvement for that to happen.
Having had a look at their squad, there aren't any massive standout players like some of our more illustrious opponents may have, but they have a good mix of experience and youth. 19-year old midfielder Mauro Bandeira is on a season-long loan from Premier League side Arsenal and appears to be playing a key role so far this season having played in all of the games so far this season.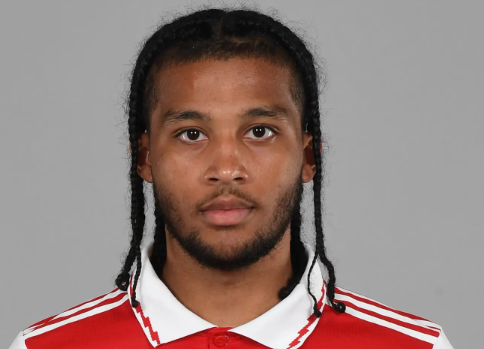 Colchester United's recent fixtures and results are below: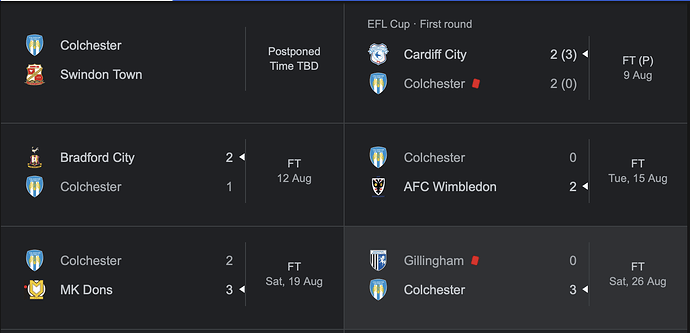 Onto The Saddlers now and we desperately need to get 3 points on the board and start to climb the table sooner rather than later after only being able to take a point last time out against Grimsby Town.
We head into this game now winless in four games across all competitions, so Head Coach Mat Sadler surely has some thinking to do to improve our fortunes on the pitch. Chris Hussey will be missing due to his red card last time out, so perhaps we will now have to revert to a back four, rather than the three at the back we've been accustomed to.
In the press following the game, Sadler has praised his teams resilience, which is all well and good, but it's time for something more than that as resilience will only get you so far.
With a full week of training ahead, barring any injuries who would you start in this fixture? Make two teams if you like, one in a 3-5-2 formation, and one with a back 4. Tom Knowles looks sure to start again following his return from injury, whilst Harry Williams might come back into the starting XI depending what formation we go with.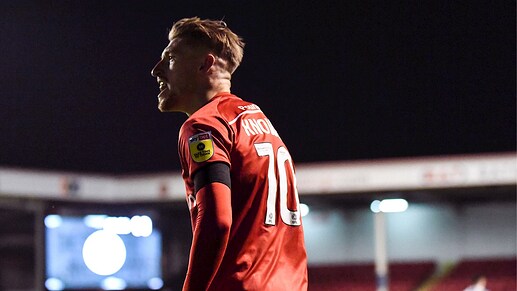 The only other thing to mention is that the transfer window closes on Friday night, so we could have new signings in the building ahead of this game, but we shall have to wait and see on that front. Let's just hope we don't sell anyone ten minutes before it shuts…
Enjoy the game if you're going. UTS.
Walsall vs Colchester United - Match Result
Walsall Win
Draw
Colchester United Win