So here is the big one for many…
Tuesday night under the lights in Burslem, as we make the relatively short trip up the M6 / A500 to take on Port Vale.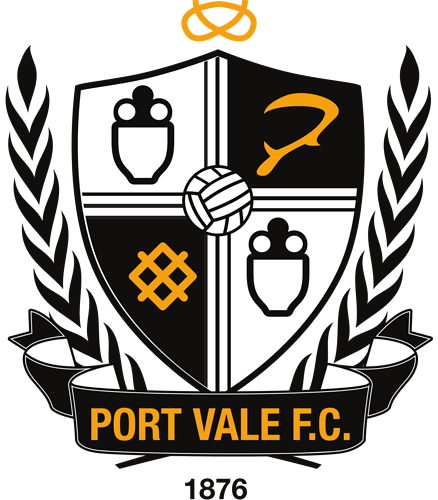 The Valiants find themselves sitting 3rd in League Two, currently in the automatic promotion places, after accumulating 29 points in their 17 league games thus far. They are 8 points ahead of us going into the tie, and 5 points off top spot.
Port Vale are managed by Darrell Clarke, who just in case you'd been hibernating for a while, is the previous Saddlers manager that many of our fans have a big disliking for. He has been in charge of Vale since 15th February 2021, when he took up post after leaving us, and so far hasn't done too bad a job for them, with automatic promotion surely being the goal for them this season. His current record as manager for them reads as P40, W19, D9, L12.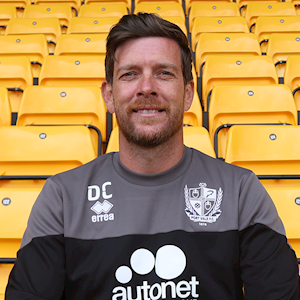 One other former Saddler awaits for us too, with Mal Benning having signed a one-year deal with Vale in the summer.
As with any Darrell Clarke team, I'm not about to guess who is playing and who isn't for them, but I can be sure that James Wilson will be missing through injury for them as he recently sustained a broken foot!
Moving on to the Saddlers now and we head into this derby on the back of a rather uninspiring 0-0 draw vs Rochdale on Saturday.
The Rochdale game saw us making the same poor decisions as in many games this season, with one of the most annoying being our tendency to overplay the ball in the final third where we actually have the option to cross the ball in, or god forbid, take a shot at goal. Goals win games, and if we are going to get anywhere this season we need to start taking a few more shots when the opportunity presents itself.
Selection wise, providing nothing happens tomorrow, we know that both Conor Wilkinson and Liam Kinsella are back with the team and available to play, whilst Hayden White is back available for selection following a suspension that kept him out of our previous game. That means that Rory Holden and Zak Mills are the only players still missing for us.
With the aforementioned news that Hayden White is back available for selection, it will be interesting to see what Matt Taylor does on Tuesday. Personally I would like to see him reinstated at RB, with Otis Khan (who deserved his MOTM on Saturday) moving from there into the CAM role, leaving Emmanuel Osadebe having to be content with a place on the bench. The other option would be to move Jack Earing into the CAM role, bring LIam Kinsella back in, and leave either White or Khan on the bench, with one of them being the RB. Other changes that could be make include Brendan Kiernan coming in for Tyrese Shade after a promising cameo on Saturday.
What are your thoughts? Happy with a point or will only all three do?
If you're going, have a safe trip and I'll see you all there.
Up The Saddlers!
Port Vale vs Walsall - Match Result
Port Vale Win
Draw
Walsall Win