Happy New Year to all Saddlers as we host Mansfield Town in the first game of 2023!
The Stags head into this game sitting 6th in League Two and safe in the knowledge that a certain Danny Johnson can't score past them this weekend…
Managed by Nigel Clough, who always seems to have a very dodgy patch with them and then gets them going well just in time to avoid the tin tack. This season so far he has led them to 11 league wins in the 23 league games they've played, but they are just as good at scoring (32 goals scored) as they are at letting them in (29 goals conceded) so there's always a chance for us to grab a goal and see where we go.
Heading into this fixture, The Stags have a little bit of an injury crisis on their hands if you can take Clough at face value, as FIVE players limped off or sustained injury in their last fixture against Hartlepool United. If this is 100% truth then Ollie Clarke, George Maris, Kieran Wallace, Lucas Akins & Riley Harbottle are all doubtful, which might be a blessing for The Saddlers.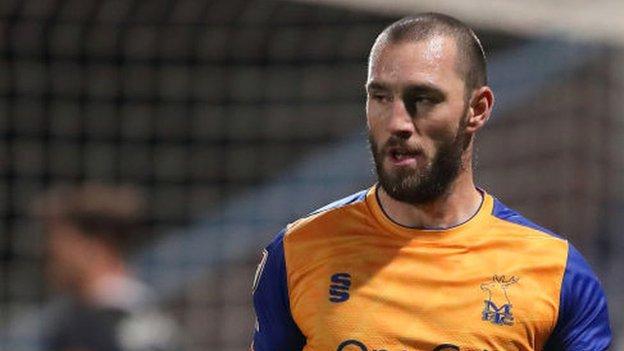 If all five of the above named players miss out then the visitors could be struggling to make quality replacements, but one player who I've always liked is midfielder John-Joe O'Toole who has made 13 appearances for them so far this season.
Two of their last few fixtures have been cup games, so if we just look at Mansfield's last five league games, they have had the following results:
19th Nov - Harrogate Town (A) - Lost 3-0
3rd Dec - Colchester United (H) - Won 2-1
10th Dec - Stevenage (A) - Drew 0-0
26th Dec - Northampton Town (H) - Drew 1-1
29th Dec - Hartlepool United (A) - Won 2-1
Onto The Saddlers and we head into this game after suffering our first defeat in ten games last time out against a decent Stockport County team, so it will be interesting to see how we respond to that in this fixture. They always say it's always about how you react to a loss, so here's the chance to showcase what we are really about this season.
We know that the team that starts the fixture won't be the same this time out as firstly the aforementioned Danny Johnson is ineligible to play as he is on loan from the visitors, and secondly the much-loved Liam Bennett has sadly, but not unexpectedly, been recalled from his loan by parent club Cambridge United after having a great first half of the season in a red shirt.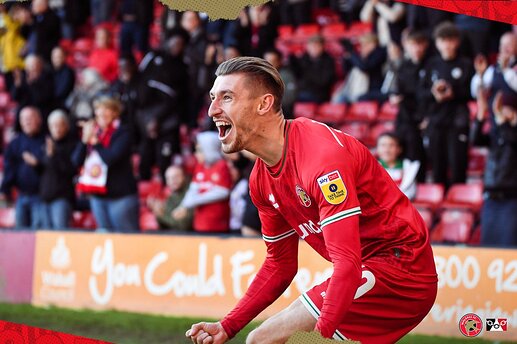 With top scorer DJ not available to us, three potential options in the striker role are Douglas James-Taylor, Tom Knowles and Conor Wilkinson. Who would you use out of those three as the striker? If Wilko starts then you can be sure he won't be seeing the full 90 minutes out. Knowles can play there, but will he instead make the switch to RWB? DJT for me doesn't deserve the start at all at the moment. What are your thoughts?
Of course, with the turn of a new year comes the January Transfer Window, so keep your eyes peeled on the club's socials as hopefully Messrs. Boycott, Polk, et. al have a few tricks up their sleeve to get us cooking towards the play-offs!
How many of you are attending tomorrow? Is anyone going to shy off because of a few too many sherbets? I'm missing the game most likely as I'll be in Cymru tonight and won't leave early enough to make it back

. Fingers crossed that @KingCrod can make it, but I'm unsure if his period of mourning over his mate Pele is over. Hopefully he makes it.
What are your predictions for the game? I think it is going to be scrappy and bitty, and probably a bit ugly to watch, but, I do feel we can go and get maximum points here. It would be a great start to 2023 if we do!
Keep supporting, keep the faith, keep the red flag flying high! Come on YOU REEDDDSSSS!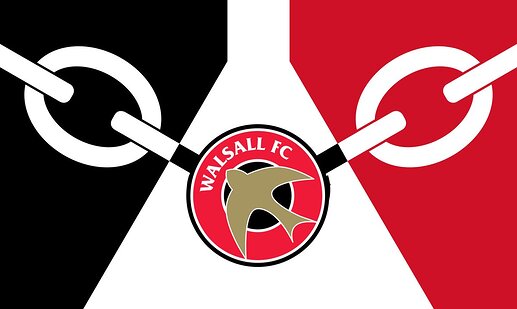 Walsall vs Mansfield Town - Match Result
Walsall Win
Draw
Mansfield Town Win