The Saddlers are unbeaten in October, and unbeaten in two games, and AFC Wimbledon are the visitors to The Poundland Bescot Stadium this weekend as we look to extend that streak to three games.
The Real Dons travel up from London sitting just one place below us in the League Two in 16th place after suffering relegation from League One last season following a very, very poor run of results, and so far this campaign they have found it difficult to find consistency.
Managed by ex-Charlton Athletic player AND manager, Johnnie Jackson, the club will be hoping for a swift return to the top of League Two with a view to pushing back into League One as soon as. Many fans were pleased with the appointment of Jackson as manager and are hoping he can galvanise the squad, starting with three points at the expense of us this weekend.
Looking at the visiting squad, three names instantly stick out to me. First off, they have ex-Solihull Moors target man Kyle Hudlin in their ranks on loan from Huddersfield Town, and at 6 feet 8 inches tall it will be fun to watch him battle with Monthe and Daniels.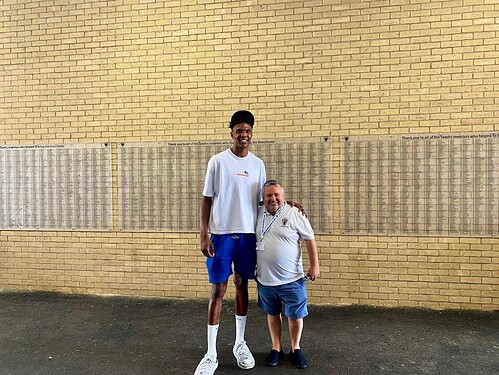 Secondly, their squad contains Wales International full-back Chris Gunter who has plenty of experience higher up the pyramid, as well as being part of the Welsh squad for Euro 2016 and 2020.
The third name that sticks out to me is Paris Maghoma. Formerly of Spurs, he is now at Brentford and they have loaned him out to Wimbledon to give him some game time. He was / is a really promising prospect and a player we should be wary of.
Heading into the game, The Womble's last six fixtures have been:
3rd Sept - Stockport County (A) - Lost 1-0
13th Sept - Northampton Town (H) - Lost 2-0
17th Sept - Carlisle United (A) - Lost 2-1
20th Sept - Crawley Town (H) (PJT) - Won 3-2
24th Sept - Bradford City (A) - Drew 2-2
1st Oct - Colchester United (H) - Won 2-1
Now looking in our own camp, and gaffer Michael Flynn will be delighted that the team gave us all a first win in thirteen games across all competitions, via beating Northampton Town on Tuesday evening. It wasn't pretty, but we got the three points, and Flynn will try to use this result as a springboard for more success going forward I'm sure.
Heading into the game there are no fresh injury concerns listed at the time of this preview being composed, so that said, is there good reason to keep the same starting XI for this game as was selected for Tuesday night, or not? What do you think? Personally, why change a winning team - unless you have to?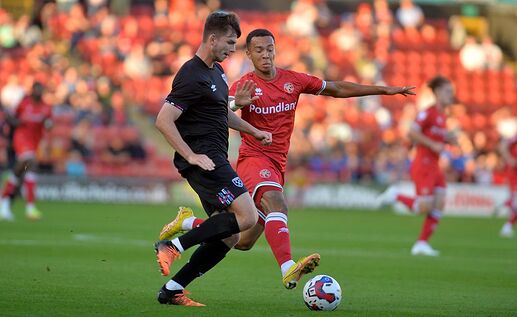 Douglas James-Taylor started on Tuesday evening and had his best performance in a Saddlers shirt yet, with some fans suggesting he may be on a bit of an upward trajectory and could become an important player for us as the season progresses, providing he progresses along with increased game time. Tuesday was the first time I've seen him look like he's ready to play 'men's football', and he looked up to the task. Fingers crossed he carries on!
Defensively, it's pretty nailed on that both Donervon Daniels and Manny Monthe will start given their last performances, and Hayden White was decent enough, but did he do enough to keep his place, and keep Peter Clarke on the bench?
How do you see the game going this weekend? Anybody attending that wouldn't usually?
Finally, and not specifically about this game, but I was thinking on Tuesday about our GK situation. If Owen Evans got himself injured or sent off, who would go in goal considering we have no sub GK at present? My money would be on Peter Clarke if he was on the pitch. What do you think?
Back to Saturday and I think this game could have plenty of goals in it as both teams can put the ball away, but seem to have a knack of conceding more often than not, and I think we will come out on top and claim our second set of three points in the week. Let's hope we can do the business one more.
HMS Climb The League has hopefully set sail…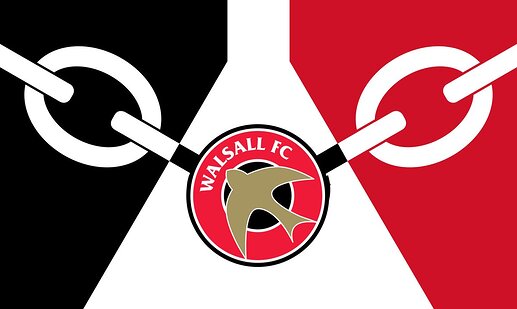 Walsall vs AFC Wimbledon - Match Result
Walsall Win
Draw
AFC Wimbledon Win