This weekend sees us travel to Bradford City as we seek a first win there since March 2014!
The Bantams are managed by ex-Premier League player and manager, Mark Hughes who is still being tasked with trying to get the club back into League One, and his squad contains no less than THREE ex-Saddlers, in the shape of Emmanuel Osadebe, Andy Cook, and the amazing Ash Taylor. All three of these players are recent Walsall players and each of them took heavy criticism from many of our fans, and in a lot of ways for good reason.
Osadebe has made 7 appearances this season following a successful recovery from a nasty double-leg break in his debut game at the start of last season.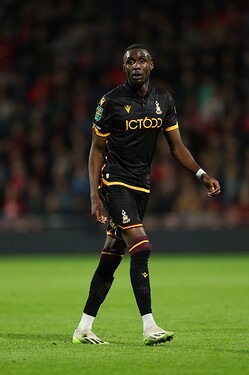 Ash Taylor has played one game this season and then has been nowhere near the starting XI since. Maybe he has had a long bout of Covid… but in all reality, he has the turning circle of a 40ft truck stuck in deep mud, and Hughes must have worked out he is terrible. The Bradford fans certainly have.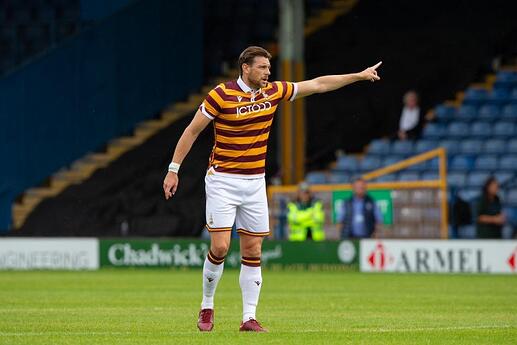 Finally onto Andy Cook. Top scorer in his one season with us, he has carried on scoring goals and last season scored THIRTY-ONE of them in claret and amber! He has just made a goal-scoring return from injury and is certainly going to be rubbing his hands together at the prospect of facing his former employers, who, as we know, are struggling defensively following retirements and suspensions!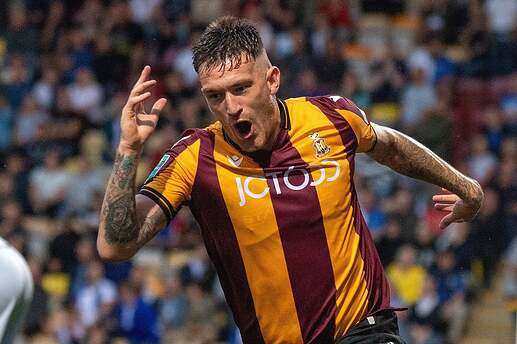 Heading into the fixture, Bradford City are 11th in League Two after a fairly average start to their season. That said, they are only two points outside of the play-offs at this time and victory in this game could see them crash into the top 7.
Their recent fixtures have given the following results:
Onto The Saddlers now and we head into this game after a disappointing 3-1 home defeat last time out against AFC Wimbledon.
Mat Sadler's team are short on defenders following Taylor Allen's red card in the last game, to add to the retirement of Chris Hussey and an injury to loanee David Okagbue so will this be the game we finally make a switch to four at the back?!
Tom Knowles is back into the squad and will be straight back into the starting XI I feel, does anyone disagree?
How should we approach this fixture? We can't really afford to lose again can we?
Who makes your starting XI?
Personally, I can see a heavy defeat, and Cook scoring. If I had the money I would "Lump On™" the Cook to score part. I fear that an early goal for the hosts and we are in for it big time.
If you're going, you're crazy but enjoy the game!
Come on You Redssss!
Bradford City vs Walsall - Match Result
Bradford City Win
Draw
Walsall Win