Welcome one and all to the beginning of the 2022/2023 League Two campaign!
Our first official league outing at the Poundland Bescot Stadium sees us face off against our old friends Hartlepool United following a mediocre pre-season in terms of results, but with a big turnaround of players that has left fans cautiously optimistic about our chances of success. More on us later, but now we focus on our visitors.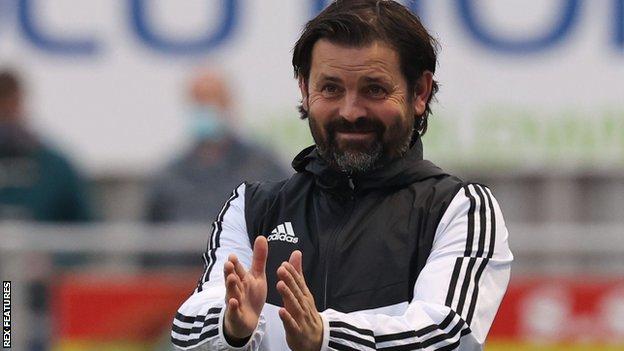 The Monkey Hangers arrive in WS1 with a new manger in the shape of Paul Hartley, an ex-Scotland international who moved to the club straight from his previous club Cove Rangers whom he led from the Scottish League Two all the way up to the Scottish Championship. Time will tell if he can transfer any form of that success into the English pyramid.
In terms of the off-season it has been eventful for the visitors off the pitch, with 12 departures and 11 arrivals. Of those 11 arrivals, perhaps not so surprisingly, 6 of them are from Scottish teams, but most recently they have signed our own Rollin Menayese on loan for the season after he was deemed to be surplus to requirements by Michael Flynn, and they've just signed ex-Aldershot striker Mikael Ndjoli from American side Virginia Beach.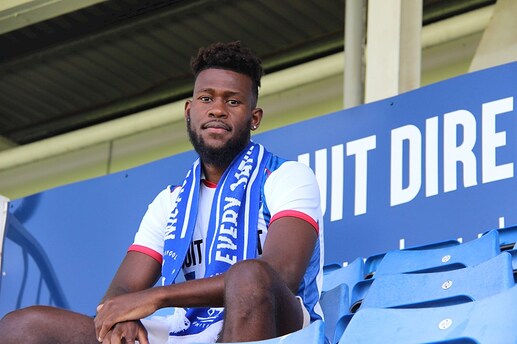 In pre-season, Pools have so far taken part in 4 games, beating Billingham Synthonia (6-0) and Marske Utd (3-0), drawing with Lincoln City (1-1), and losing to Blackburn Rovers (0-1). Their final pre-season game is on Monday against Sunderland before travelling to the wonderful sights of Walsall.
Now on to The Saddlers…
It's all change since the end of the last dismal season, with Trivela Group taking control of the club from Leigh Pomlett, promises of the freehold being returned to the club, and further investment to come. Many fans have died and gone to heaven! There are a lot of cynics in the fanbase however (rightly so, given how things have been for many years), and many will be waiting to see if there really is any change at the club.
On the pitch, gaffer Michael Flynn has been busy. 14 departures, and 14 arrivals. A lot of last seasons squad have moved on for one reason or another and others brought in to replace them and improve on what was another poor showing last season.
Our new signings are:
Andy Williams
Danny Johnson (6 month loan)
Peter Clarke
Oisin McEntee
Joe Riley
Isaac Hutchinson
Brandon Comley
Liam Gordon
Adam Przybek
Taylor Allen
Owen Evans
Flynn Clarke (season loan)
Douglas James-Taylor (season loan)
Liam Bennett (season loan)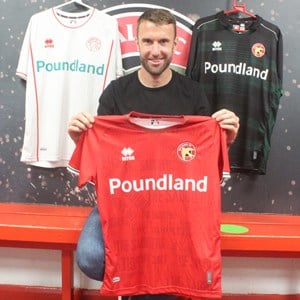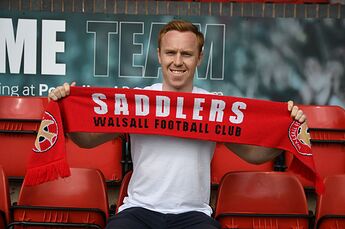 …and according to Flynn he is hoping to add more players to the squad before this opening game.
Pre-season brought about a mixed bag of results, but I think we were testing different formations and patterns of play out rather than showing fully how we are going to set up. The only game that shows any real indication of who our starting XI might be is the most recent one where we defeated Solihull Moors.
Heading into this game, what do you think the starting XI will be? I'd be surprised to see any changes from the Solihull game personally, barring injury, but you never know.
The most season tickets sold since 2004, new owners, high expectations from the fans, and volunteers to work with the SLO, what could possibly go wrong?
Here we go Saddlers fans. Get yourselves strapped back in for what will be a rollercoaster ride containing many twists and turns through the season, but one that will hopefully finish with some form of success at the end.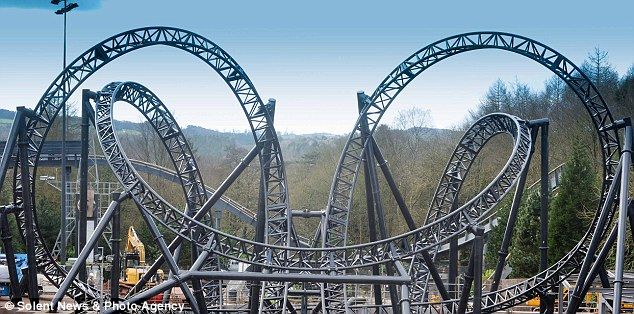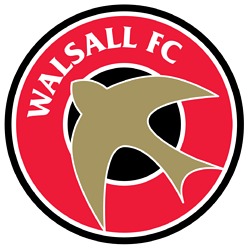 Departure is on Saturday 30th July, all aboard! Who is going to this one?
Score predictions and discussion welcomed, as always.
Come on you Reddssssss!
Walsall vs Hartlepool United - Match Result
Walsall Win
Draw
Hartlepool United Win