Match highlights of Montserrat vs Dominican Republic .
The stadium hasn't got much on the Poundland!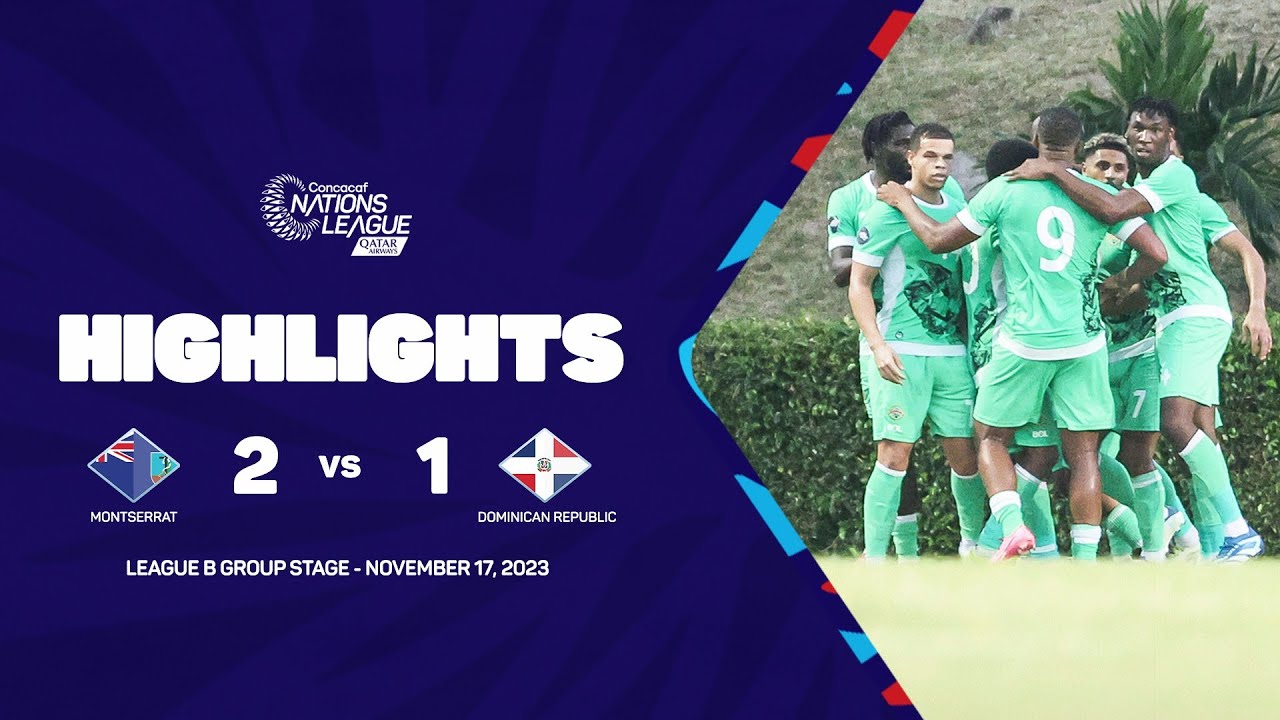 Do they serve chips? And can spectators hear the Tannoy?
A couple of good goals in the game
Using that term very lightly

There's bigger venues hosting Sunday league games over here
Love how you could see the ball basically bounce over a hedge if a shot was wide in the first half!!
Also, loved the commentator…"Strawbridge…STRAWbridge…STRAWBRIDGE!!"

Looks like it's been delayed to today.
Incredibly exciting seeing our players on the international stage. As Sadler alluded to it shows how far we've come and is a credit to us as a club.
Erm… we were getting matches postponed for international callups for the likes of Demetriou and Etheridge (who would be the 2 best players in this current squad by some distance) 8 years ago.
And wasn't Sawyers a regular Kitts and St Nevis call-up?
He was. Maz Kouhyar was called up a few times for Afghanistan and Liam Kinsella played for Republic of Ireland u21s around that time, so we regularly had games postponed during international breaks.
And who could forget Simeon Jackson and Makris in that 16/17 season for Canada and Cyprus
McEntee and Maher have previously called up for the RoI youngsters too (not sure why they haven't been this time around).
Was the Bury game in '95 called off because of call-ups for Kevin Wilson and Trevor Woodwork? Which was why it had to be shoehorned in right at the end.
Is it the only time we have played on a Thursday evening?
He was the first on the plane…
He mitre done well if he'd played in a better side.
I think McEntee is too old for the u21s and Maher is too young! McEntee was 22 in January and Maher has played u19 but I'm not sure he's gone above that yet. I don't think u19s count for call-offs.
We haven't played on a Thursday evening for nearly, ooh, twelve months.

Our Home game with Stockport last season was on a Thursday evening. Not quite as warm as that Thursday night in Bury, though.