There's some huge profit being made on that

I shall hang this whilst wearing my £43 training top.
Who's pricing these things, why are the club literally ripping people off?.. weird
How about a picture from Hartlepool on saturday we didnt lose that one !
Who is thinking this stuff up?!
Apart from the price, whoever came up with this idea isn't really reading the room. It was nice to have a bit of a cup run and the day was a good one, it is hardly a significant day in our history is it? If we had won then maybe.
I don't think these will sell like hotcakes.
I think they've seen the pre-order model work well for ISSA, and like the fact it's low risk, but misjudged the pricing on their own stuff.
I won't buy it. I doubt many will.
Suppose you could buy it as a Where's Wally (or Whalley) game and try to find yourself in the crowd…
This appears to have been another idea ( like the NoFo training tops) that has come from fans asking about it on Twitter.
The guy who took it, who appears to take photographs at most games, stuck up a Tweet showing this picture he'd taken and it being framed for his office: then a few of our fans were asking if it was available to buy.
Will they sell more than 10 of these? Fair enough if we won but we lost, it was a decent battling performance but will hardly go down in the annals of history, a strange decision by the club.
Totally agree. These will sell like last weeks' macaroons.
Trigger has ordered 3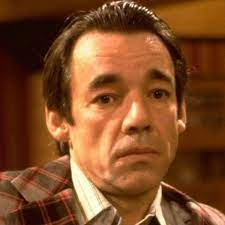 At 33"x12.25" it isn't a bad size, and I can see the appeal in a photograph showing the ground full. Had we won there may have been more reason to include the fixture details, but as it is just a simple band with "Bescot Stadium - home of Walsall FC" would probably be better. £20 framed and I might have gone for that.
What I can't in any form get to grips with is having those adverts along the bottom. That brings the value right down into £10 territory.
Clueless how tinpot does that look?
Not only is it expensive it makes us look daft as a club.We reached the fourth round we didn't win the cup ffs.Just makes us look like a bit of a cup run is massive success.Getting this club back into the championship would be classed as success to me.
Exactly, if this was a picture during the game against Preston in the JPT semi-final, it would have more appeal and I guess more would be tempted by it.
It's a nice picture but there's not many that can convince their Mrs to put a picture of the Bescot on their wall, especially one where we lost in the 4th round. Our merchandise is either rubbish nobody wants or extremely over-priced.
When I was "Junior Saddler", the club sold printed drawings of players and I used to get my Dad to buy me one or two at each match - don't think they were expensive. During the warm-up, I sat on the barrier wall in the Family Stand, trying to call the players over to get them signed - was great fun. Had some of them framed on a wall, and they're now up the loft and my Mom and Dad's in a A4 album. Don't know why unless it was the name - David Zdrilic was my favorite so it was around that season. Things like this would be good idea and extremely profitable.
Surely you could squeeze one into the drawing room?
No thankyou.
If it had been a much bigger club and we had won I could kind of see the appeal and the reasoning behind it.
Just another attempt at milking fans for what they can