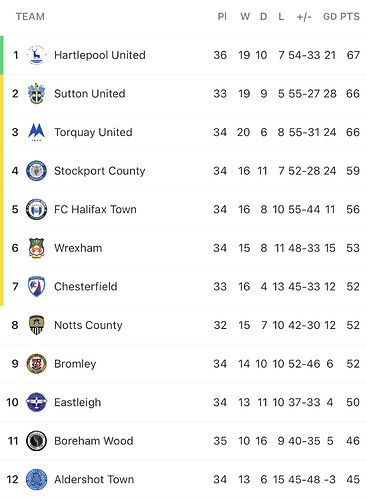 Now we are safe, thought it would be interesting to see who we could be playing next season.
Looking at the non league table looks like 1 of Hartlepools, Sutton or Torquay for automatic
Then anyone down to Eastleigh from the play offs
Hoping Sutton and Eastleigh are the 2 going up as will be new grounds to visit (assuming we are allowed out)
Please no Hartlepools. It's freezing up there and a nightmare to get to.