Spot on mate, as said was a great lad and a proposer streetender character
Yes the lads from Brownhills got to know the Rushall lads well, they used to get on the special outside the george and dragon? now Mcdonalds.
Patto, Duzza, pezza, and there was also a young lad who always hung around with them, only about 3 ft with really long hair lol.
Had some fun with him over the years
Still see Arthur at the odd game with Smurf. Not seen Shirty for years. Yata used to live up the road from my Dad on the Walsall Road, used to go with Pezza a lot. Aggis was always entertaining to say the least. A lot of the lads that went with the Rushall lot was from the Cow in Pelsall. Started running coaches from the Miners in the late 80s. but the club got them stopped.
Think Ron Burgess was on the scaffold truck trip you are talking about, not seen him for years either. Do you remember sweaty sock, little scottish bloke, they used to give him some stick in the back of the transit vans. Making him sing the national anthem.
Remember jock well mate, Not sure mark but think Ronnie burgess may have passed mate and yes he was on back of that truck. Lol
Jock used to take some stick in the tavern in the town. But became an adopted saddler. Sure someone said he to had passed
Remember boy George walking in tavern in town one night with a bird cage on his head , and little jock. Had it off with him. Funny sight six foot plus bloke with a budgie cage on his head being attached by a four foot jock no one could understand. Fantastic memories mate
Jimmy sounds the right name.
And that shed/kiosk outside the Main Stand that sold tickets. In about 1993 or '94 I went to an exhibition at Bilston Library of photographs of old football grounds, it was really fascinating (for nerds like us lot are

) and a photo of Fellows Park they used was of that kiosk with the Stand behind it.
South Staffs Pools was another office just outside the Street End. I used to sell the lottery cards to family and neighbours for them, and put the commission towards my season ticket.
"And he's been sent for an early bath"

There's another thing - communal baths!
They must have been disgusting.

Who else remembers when Wolves had a keeper called Phil Parkes? And Walsall had a keeper called Phil Parkes? Both local lads, ours from Sedgley, theirs from West Brom. Ours was better though

Unusual for two neighbouring clubs to have players with the same name playing in the same position at the same time.
Incidentally, the Wolves keeper was often referred to as a "giant" and his size was always being mentioned. I think he was 6 foot 3 inches, which I would think is average now for a keeper, maybe even below average.
And talking about Walsall keepers from way back when…happy 68th birthday to Mark Wallington.
When I was at university I played for their rugby league team (first XI - struggled for numbers which is how I managed to get in the side!

)
The uni had it's own very modern sports grounds for use by all the various sports teams - each assigned their own changing room for each game (plus another for the away team they were hosting), all with individual shower cubicles. When we played away though some of the facilities were a more old fashioned - including (surprisingly) Loughborough which still had only 1 male and 1 female changing room for all teams (home and away) playing on that day to share - including a communal bath. To be fair, there were small number of open showers, but we were told that there was a bit of a race to be first team back to get into the newly filled bath as by the time the last team made it in the water was getting cold and very murky (with bits of grass and old plasters floating in it). I used the shower!

I remember the young lady who used to stand at the bottom of the steps to the Street End selling scratch cards ( probably late 1970's ) can't remember her name though.
Always used to be a queue to buy one, mainly because everyone under 30 was trying to chat her up

The bloke who used to take his top off and do impressions of Dancing Kev.
In the early 80s at Plymouth doing the conga in the pouring rain whilst losing at halftime and the shown on telly the next day
Yes I have seen him at close quarters going absolutely mental at linesmen, especially if they flagged for offside when we scored. His regular yell was, "Linesman, I'm going to let your f'g tyres down after the game."
Mark Wallington.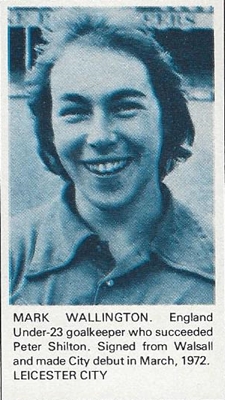 Anyone remember the hurricane (well it felt like it!) - a night match in the late 70's early 80's? I can't remember when or which.
Getting in the ground a hour before KO, I remember it was blowing a real gale, up the pitch. As the KO approached, though, it dropped completely, only to start again, but much stronger as the game got going. This time though it was blowing in the other direction, towards the railway.
So strong was it, part of the canopy in front of the main stand blew off, the street lights on Wallows Lane were bent through 180°, and the game abandoned.
Getting home was hairy too. Stopping the car to remove a fallen branch near Rushall, our car door was nearly ripped off as it was opened.